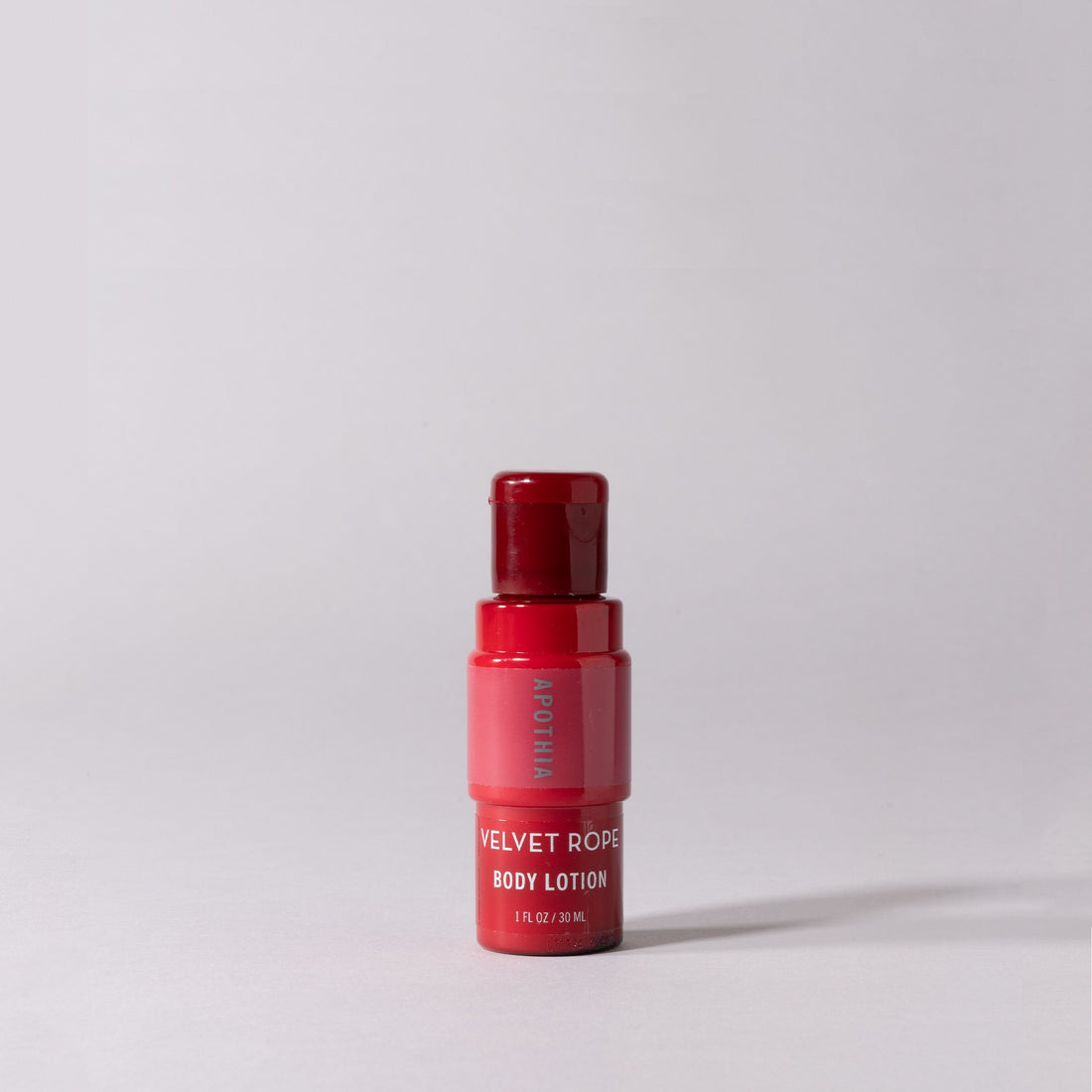 VELVET ROPE | Vanilla Martini x White Jasmine | Travel Sample Lotion
Dry Vanilla Martini Spiked with Absolute Jasmine and a Twist of Grapefruit.
The A-List. Anticipation. Stimulation. The Ultimate Moment. What's your pleasure?
Sulfate-Free, Phthalates-Free, Paraben-Free, Cruelty-Free, and Non-Toxic.

30ML | 1oz
A modern light formula containing Aloe Vera, Shea Butter, Apricot Kernel, Matricaria flower and Vitamins A, C & E will leave skin feeling velvety smooth, soothed and nourished.