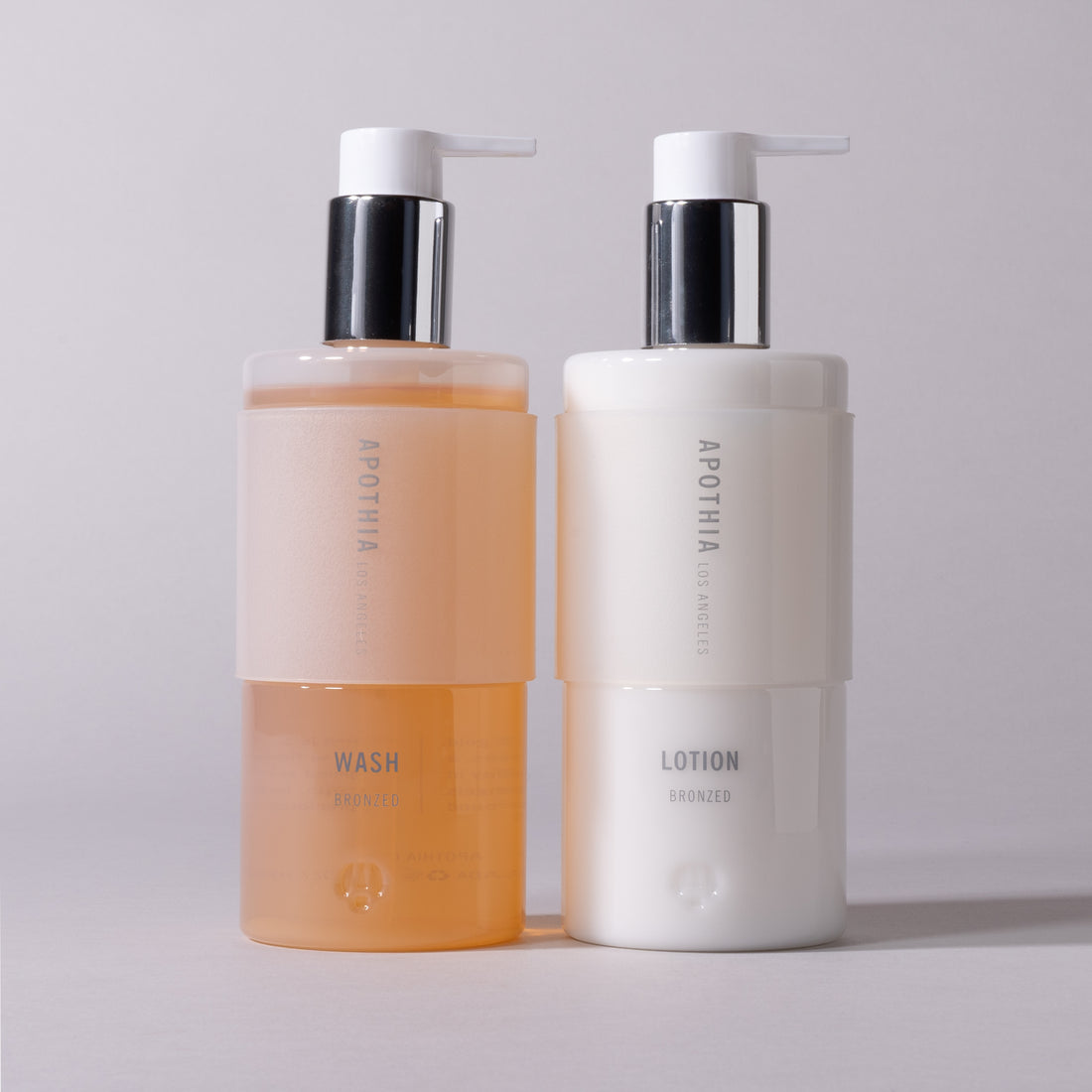 BRONZED | Wash and Lotion Set
Bursts of Orange Flowers freshened with Petitgrain, Bergamot, and Jasmine.    
The magical moment when skin becomes sun-kissed, combining the essence of sea and salt with fresh orange blossoms in the breeze. Paradise found.
Phthalates-Free, Paraben-Free, Cruelty-Free, and Non-Toxic.

LOTION | A natural formula that includes soothing and nourishing plant derived ingredients of Aloe, Arnica, Chamomile, and Yucca. APOTHIA Lotion will leave skin soothed, nourished and moisturized.

WASH | A prestige formula that will leave skin clean, smooth and moisturized with soothing plant based ingredients including Aloe, Arnica, Chamomile, Yucca, and Soy Protein.

300ml | 10oz
Our Best Selling BRONZED Wash and Lotion in a Bundled Set.
BRONZED | Wash and Lotion Set
Reminds me of vacation!
We recently went to O'Side (Oceanside CA) and the bathroom at a rooftop Bar/Restaurant had this scent of Soap - - I fell in love with it and had to order some for my own home! I have it in my guest room and bathroom and I get complements all the time . . . so good & it brings me back to Vacation too!
Love this scent, and product
Apothia Bronzed and It have become my new favorite lotion and body wash!
So. Good.
I purchased this based solely on description. It sounded like it would smell great! I was not disappointed. Lovely products, wonderful scent.