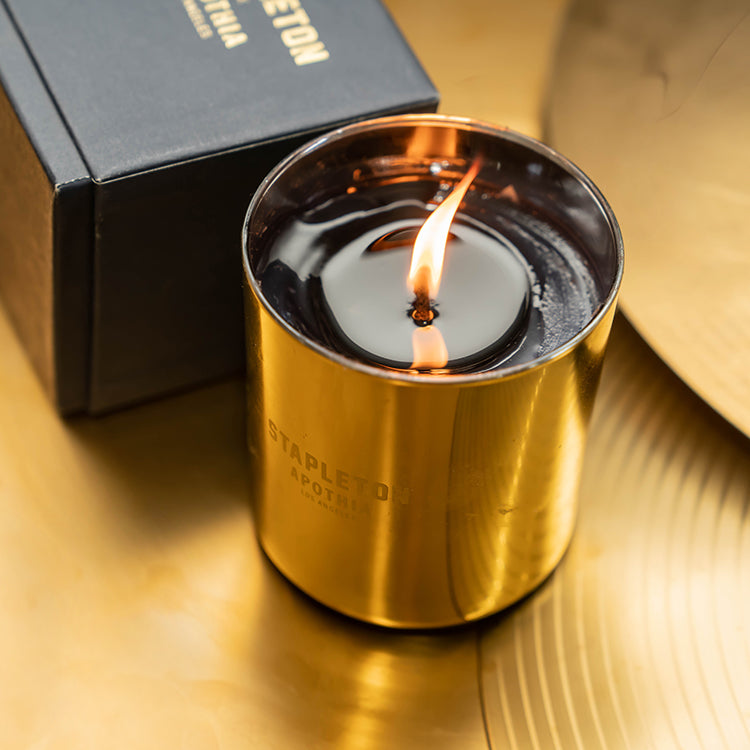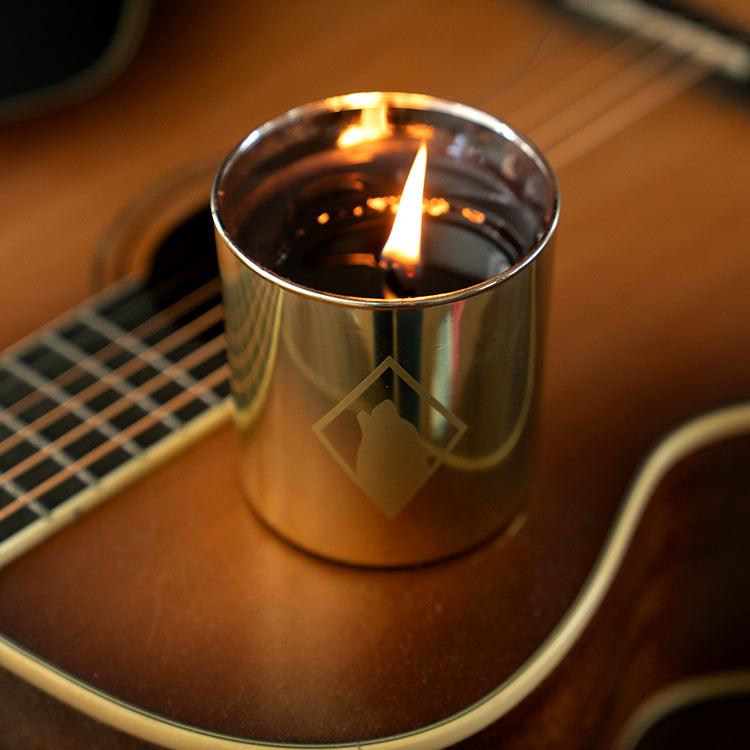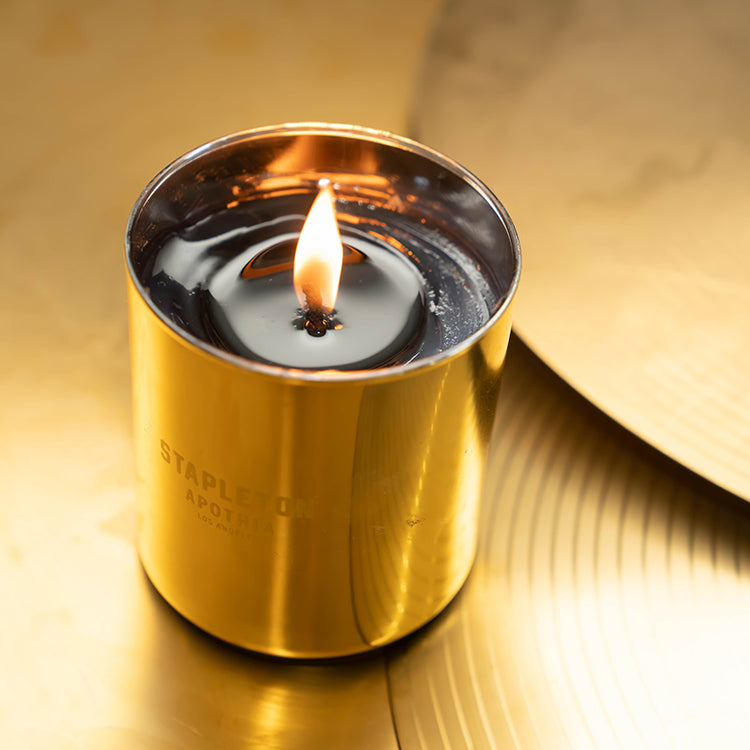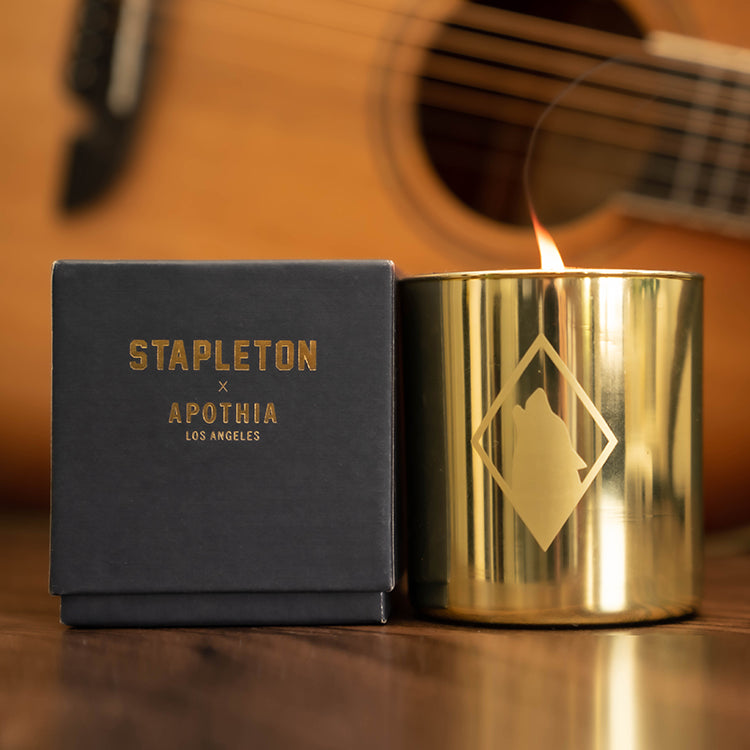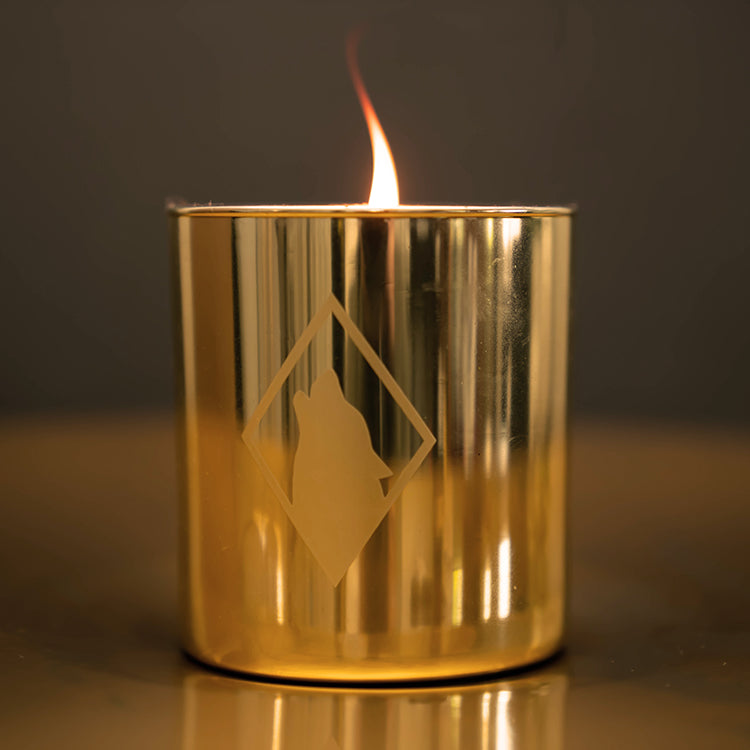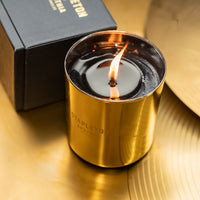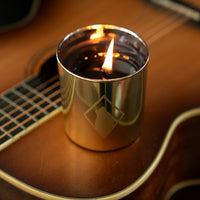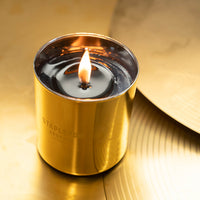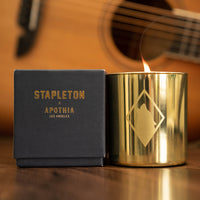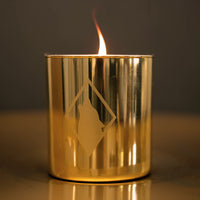 Chris Stapleton x Apothia | Candle
The fragrance is super. A deep, sensual, woody base note blends with a bright glorious high note, lighting up the room, much like a Chris Stapleton song. 
This beautifully crafted candle for Morgane & Chris Stapleton is a prized piece.
MADE IN LOS ANGELES
Sulfate-Free, Phthalates-Free, Paraben-Free, Cruelty-Free, and Non-Toxic.

SUGGESTED USE
Remove silver bead, trim wick to 1/4 inch and burn until entire top surface is liquified.

60 Hour Burn Time
227g | 8oz
The gold metallic coating glistens with the iconic coyote on one side.

Crafted for your home or backstage
A subtle, calming scent. My favorite candle ever.
Amazing candle
Gave it as a gift and they loved the scent and presentation.
Amazing Scent
This is hands down my favorite Apothia candle and I've purchased many. I cannot pinpoint the aroma. I can only describe it as sultry and sexy. I'll never stop buying this candle.
Stapleton Candles ROCK just like him!!!
Has a manly, woodsy scent and burns amazingly!!! Love this one!!! Sooo happy that I ordered two!!!
Chris Stapleton Fragrance & Design
I adore the elegant new Chris Stapleton candle. When I saw the candle's design , it felt elegant and masculine. The Coyote image is amazing. My husband has a connection to coyotes (he's a cyclist and sees them often). I tell him their his spiritual guide.....I'm not sure he gets it ;). BUT, he loves the candle, he loves the fragrance! It works so well throughout the house. He keeps one on his desk at home and one next to the sofa at our vacay home. I bought 2 immediately, because Apothia....
Amazing collab. 🙏