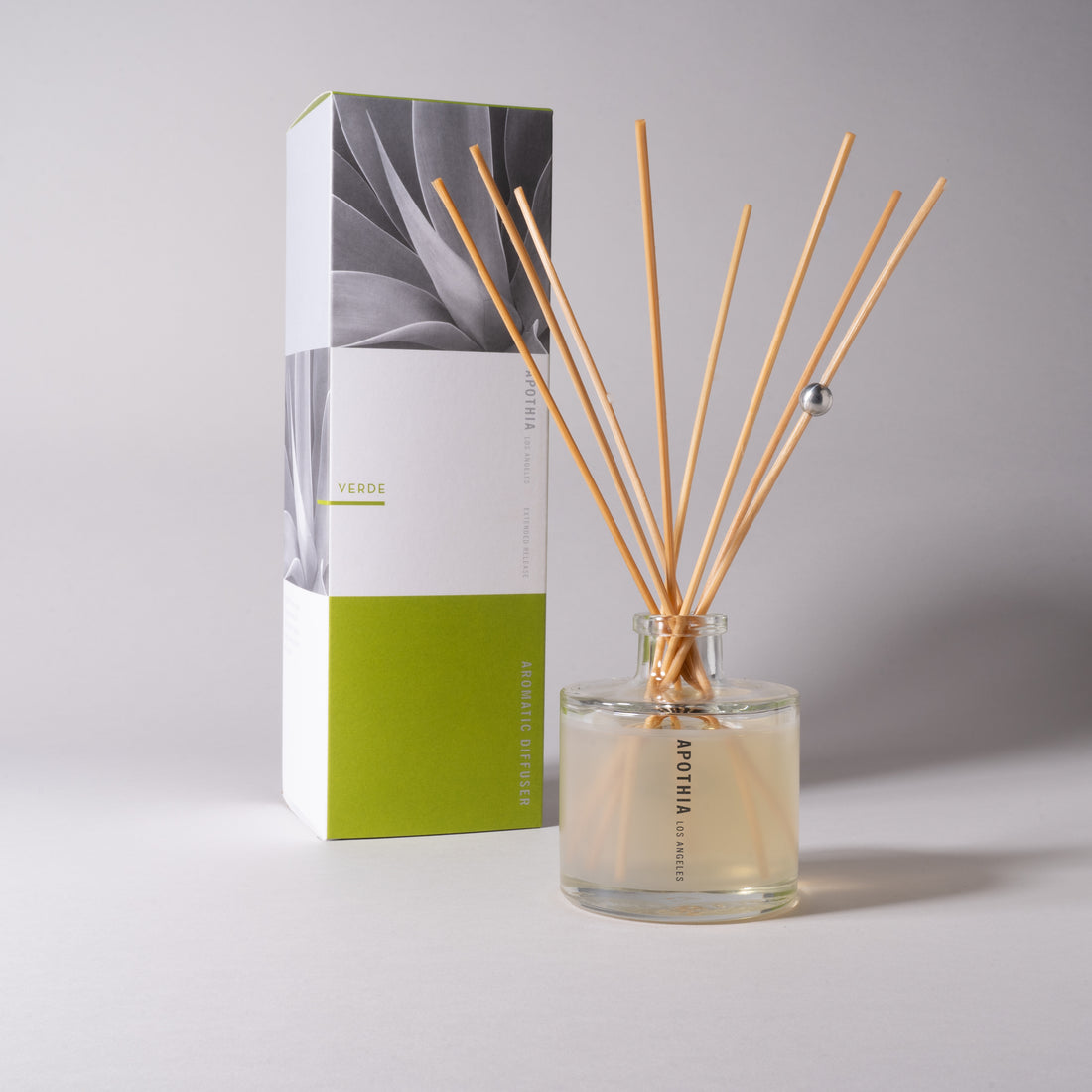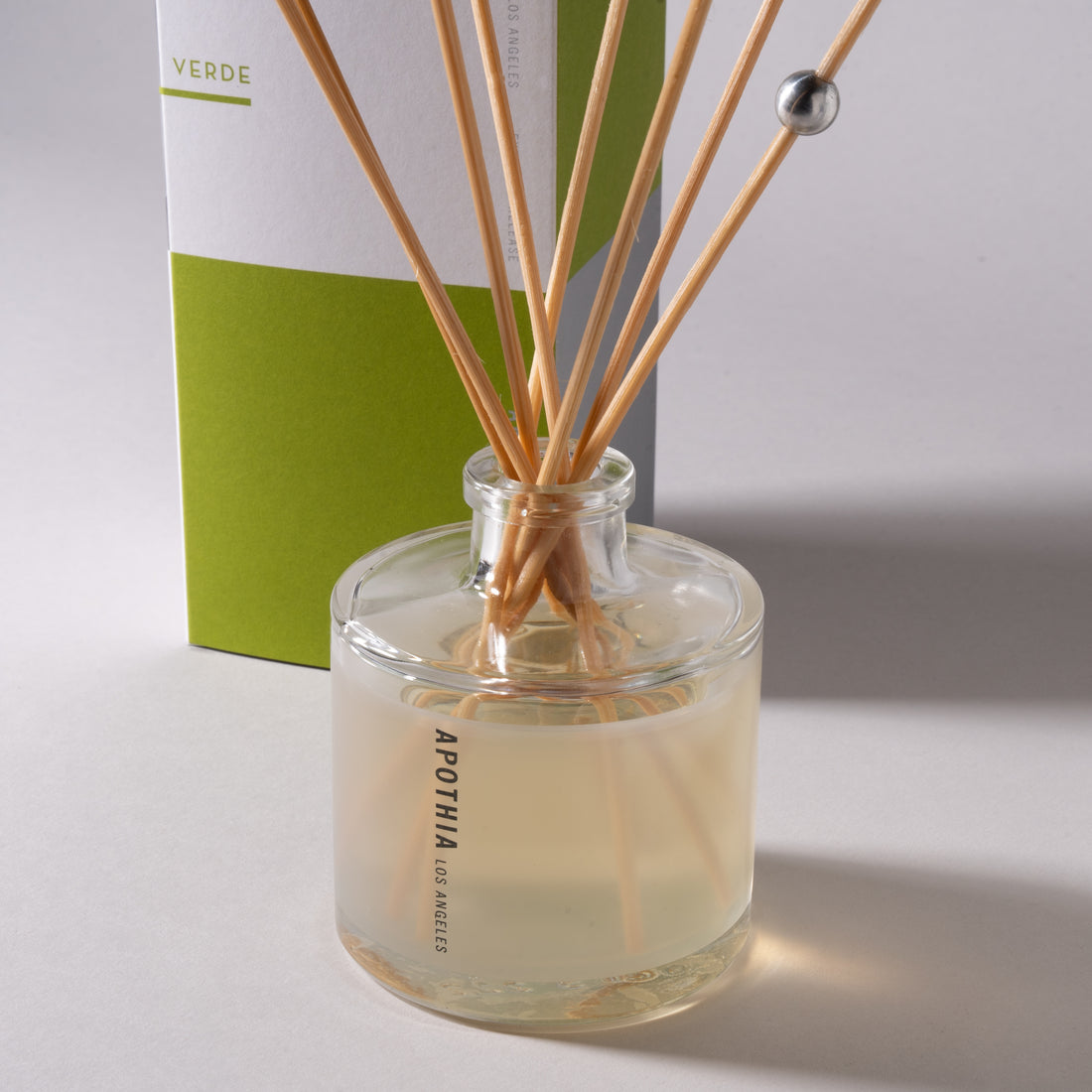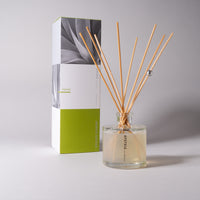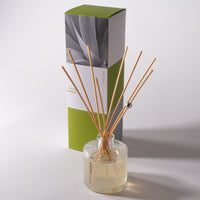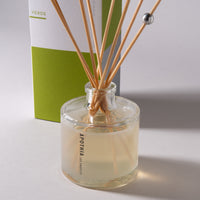 VERDE | Aromatic Diffuser
Bright Cilantro, Earthy Tomato Leaf, a Zesty Squeeze of Lime and a Hint of Chili Pepper.
Pasión. amor caliente, a sparkling, fresh and vibrant moment, La vida Verde!
MADE IN LOS ANGELES
Sulfate-Free, Phthalates-Free, Paraben-Free, Cruelty-Free, and Non-Toxic.

SUGGESTED USE
USE Remove stopper and insert sticks. Invert sticks to refresh.

9 – 12 Months of Diffusion
200ml | 6.8oz
A clean essential oil blend creating an aromatic experience that will elevate your home into an oasis for the senses.