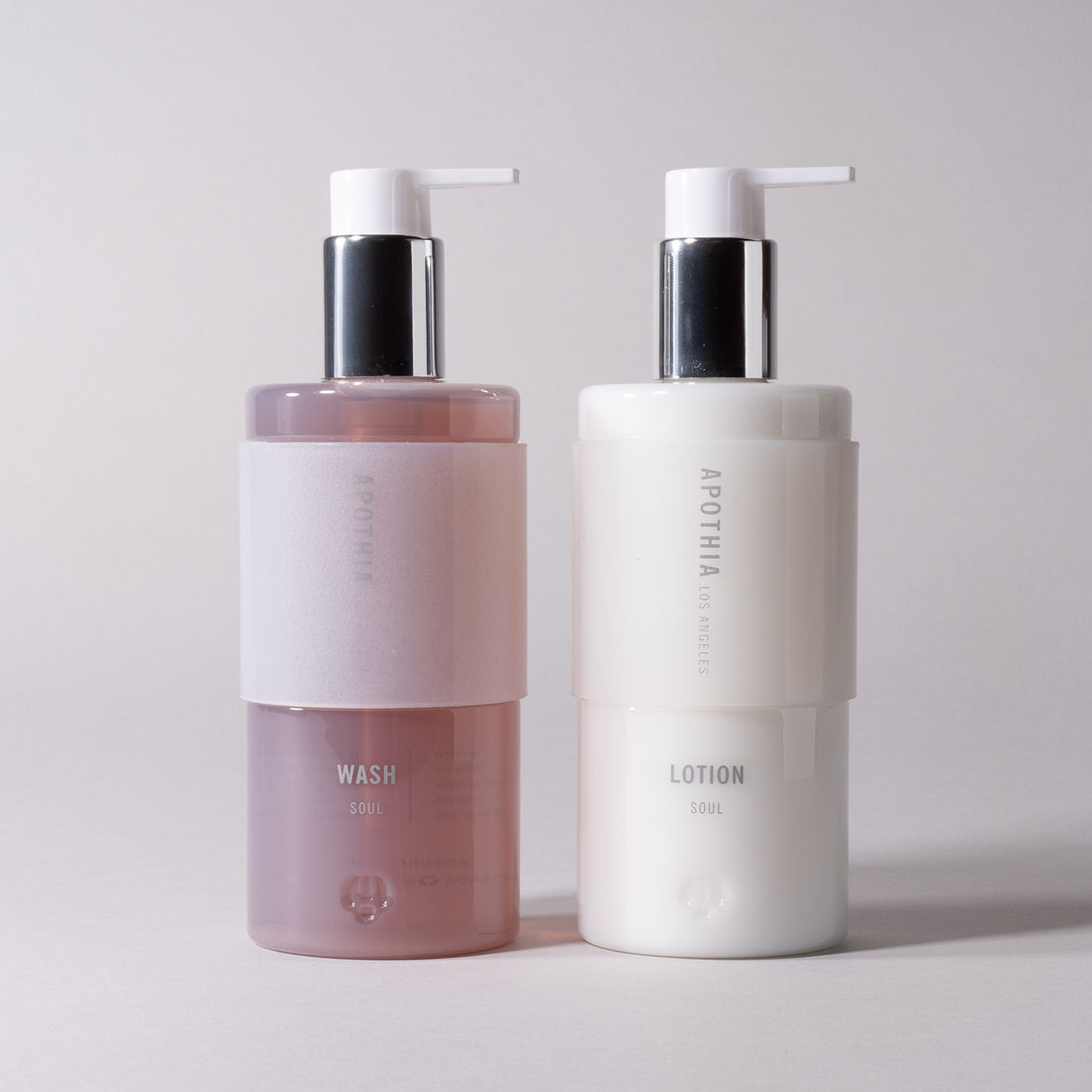 SOUL | Wash and Lotion Set
African Ginger, Rich Mahogany, Deep Tamboti Wood and Grains of Paradise.    
An intimate room, alive with energy. Piano, bass and percussion accompany a warm, sensual voice. Soul resonates in the air.
Phthalates-Free, Paraben-Free, Cruelty-Free, and Non-Toxic.

Lotion
A natural formula that includes soothing and nourishing plant derived ingredients of Aloe, Arnica, Chamomile, and Yucca. APOTHIA Lotion will leave skin soothed, nourished and moisturized.

Wash
A prestige formula that will leave skin clean, smooth and moisturized with soothing plant based ingredients including Aloe, Arnica, Chamomile, Yucca, and Soy Protein.

300ml | 10oz
Our Best Selling SOUL Wash and Lotion in a Bundled Set.