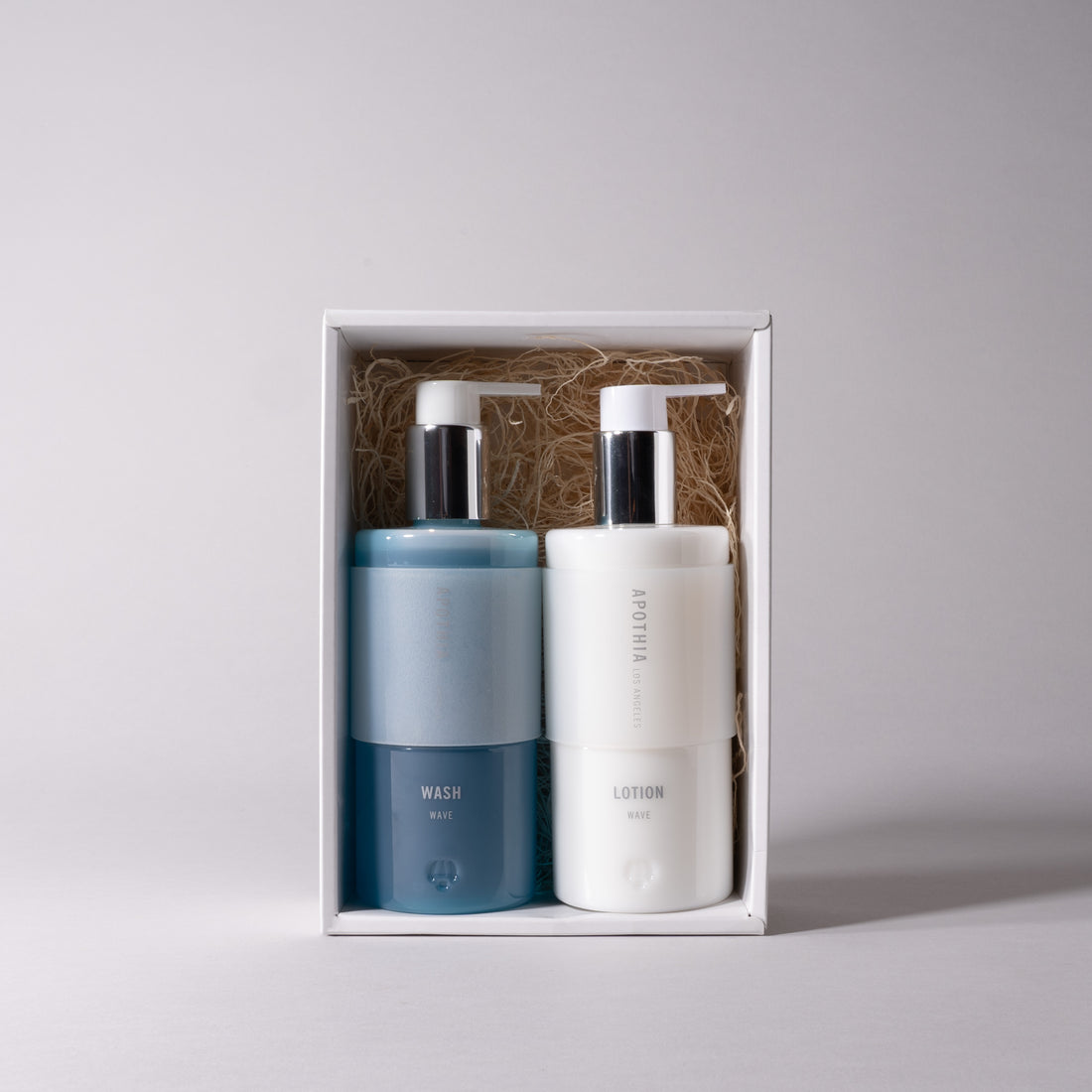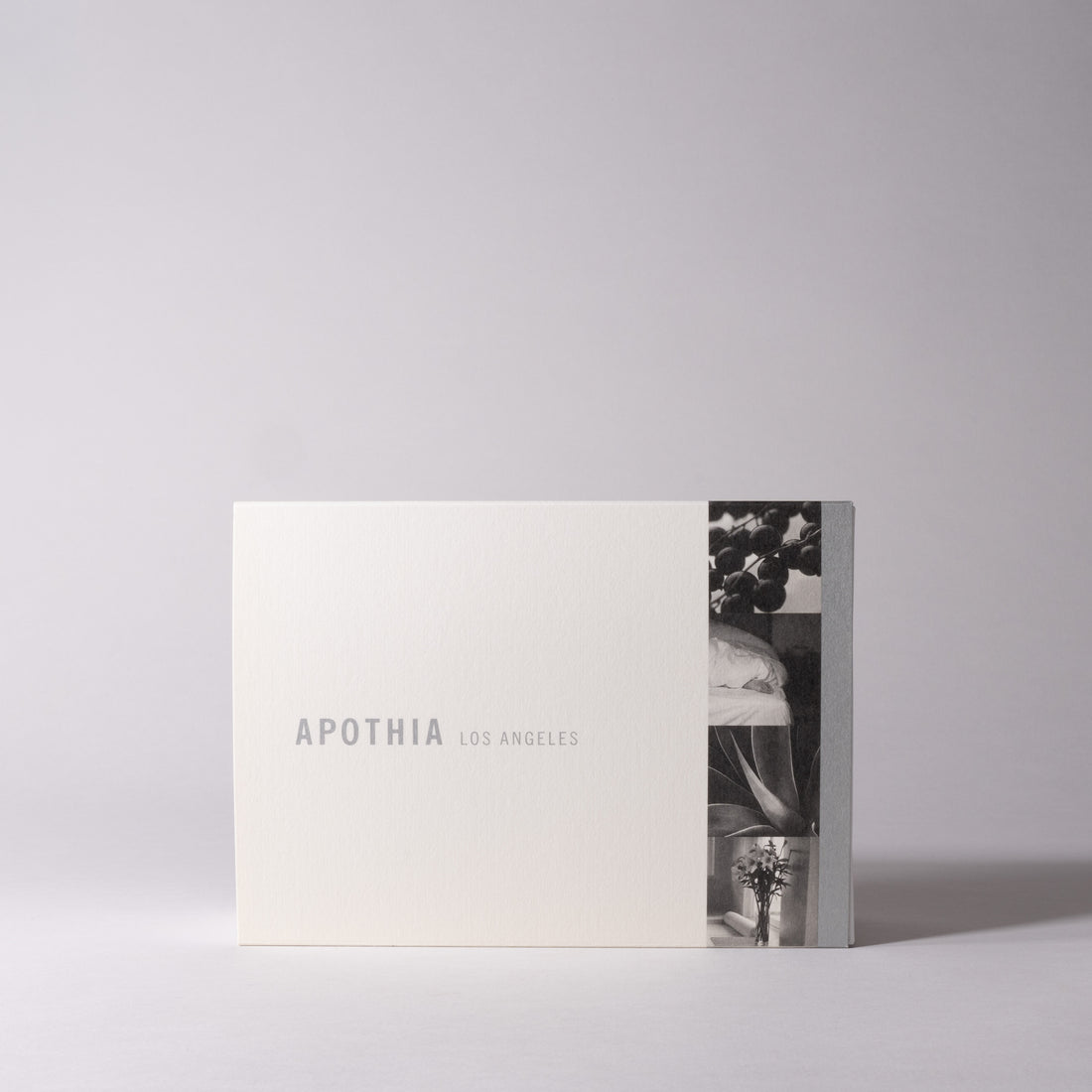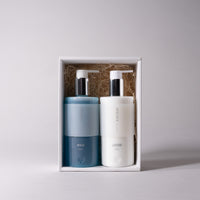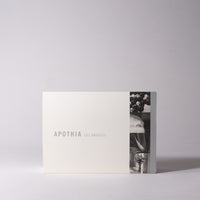 WAVE | Wash and Lotion Gift Set
Fresh White Grapefruit, Mandarin, Yuzu with Hints of Driftwood and Seagrass, Splashed with Salty Ozone.
Morning at the beach house. Sun, sparkle, and pure salt air. Drifting fragrance of flowers and seagrass. A moment of fresh squeezed pleasure.
Sulfate-Free, Phthalates-Free, Paraben-Free, Cruelty-Free, and Non-Toxic.

300ml | 10oz
Wave Wash and Lotion in a custom APOTHIA gift box.
A Day at the Beach
My happy place is the South Carolina coast. Since I'm in California, this Apothia "Wave" wash and lotion set reminds me of showers outside and something lovely to rub on my slightly red shoulders. I keep the lotion cool. It's hot here! Enjoy! 😎