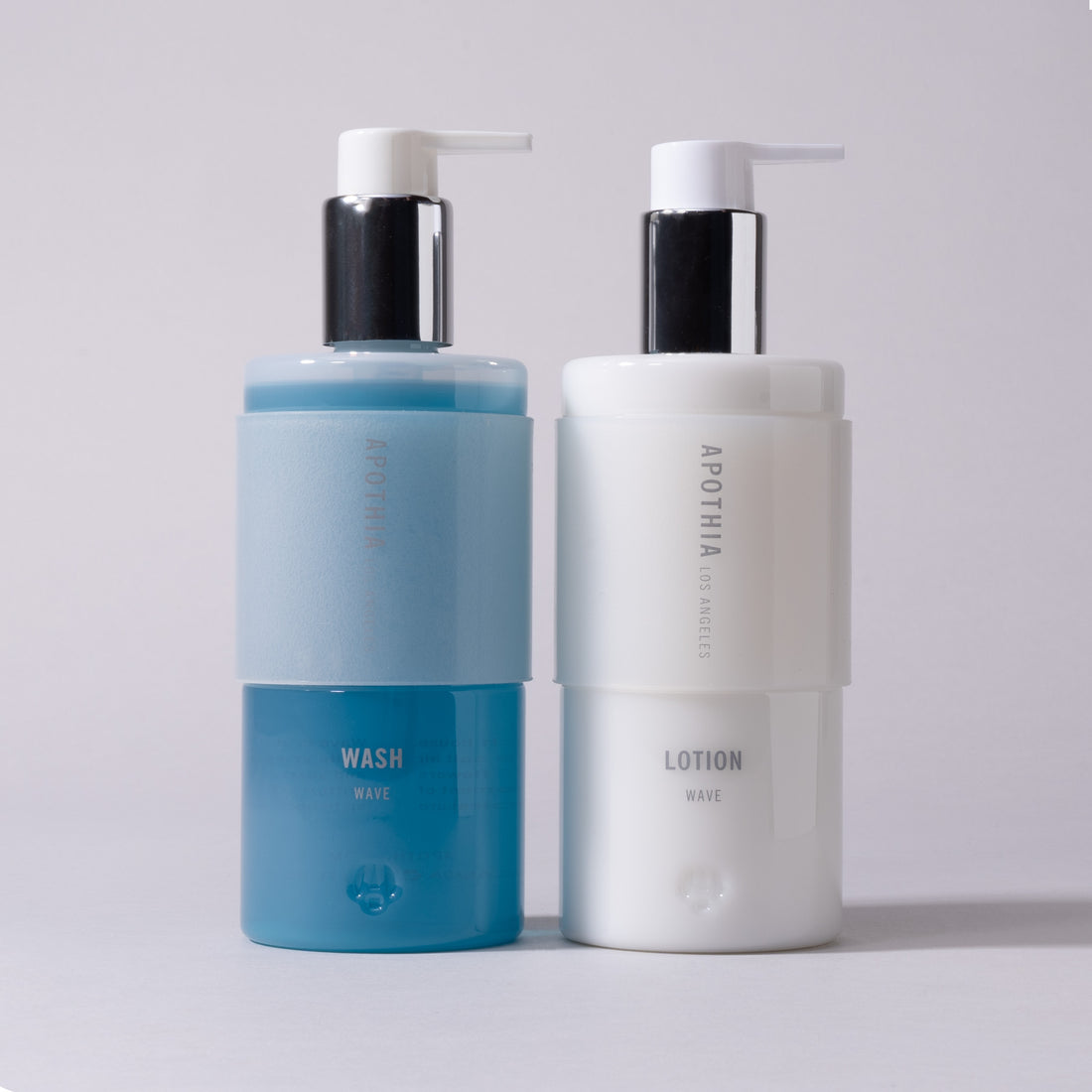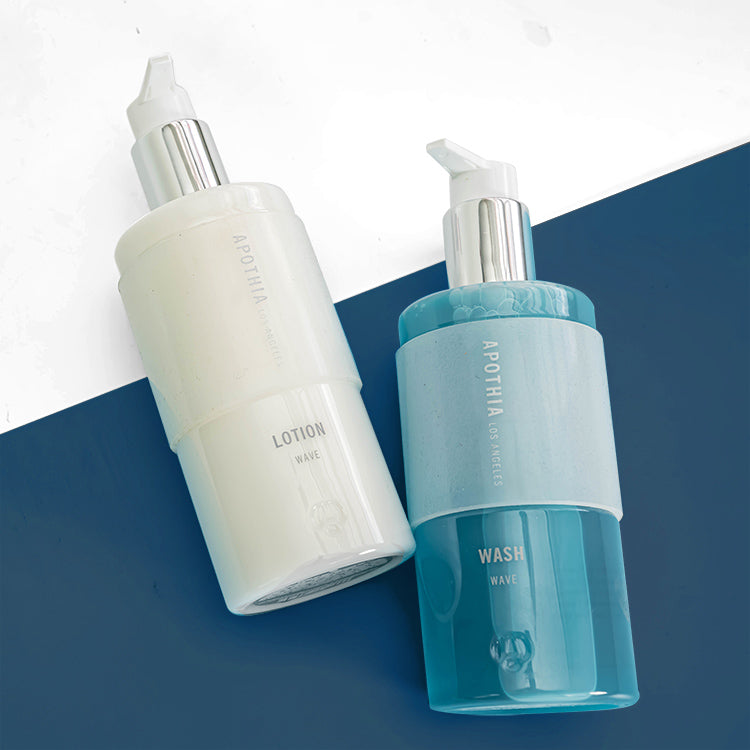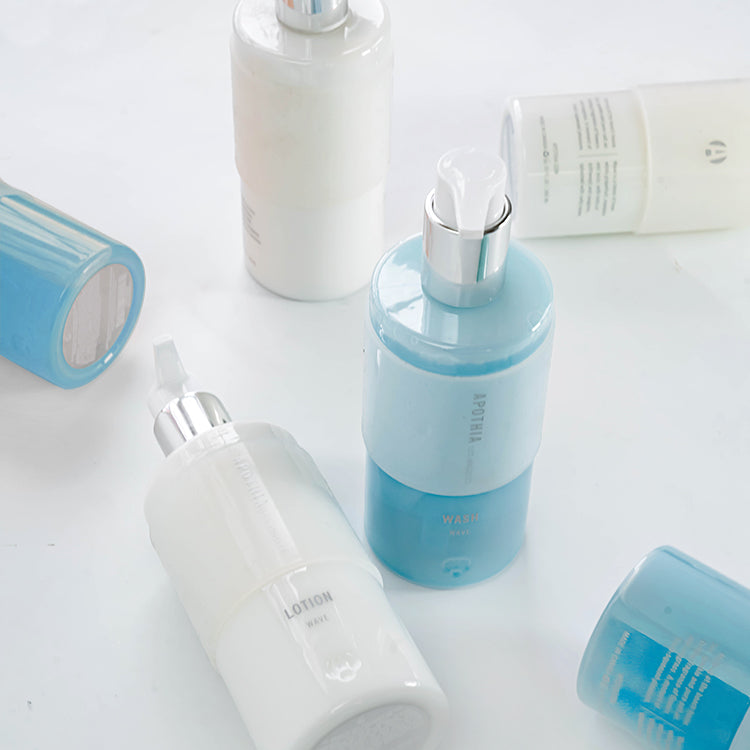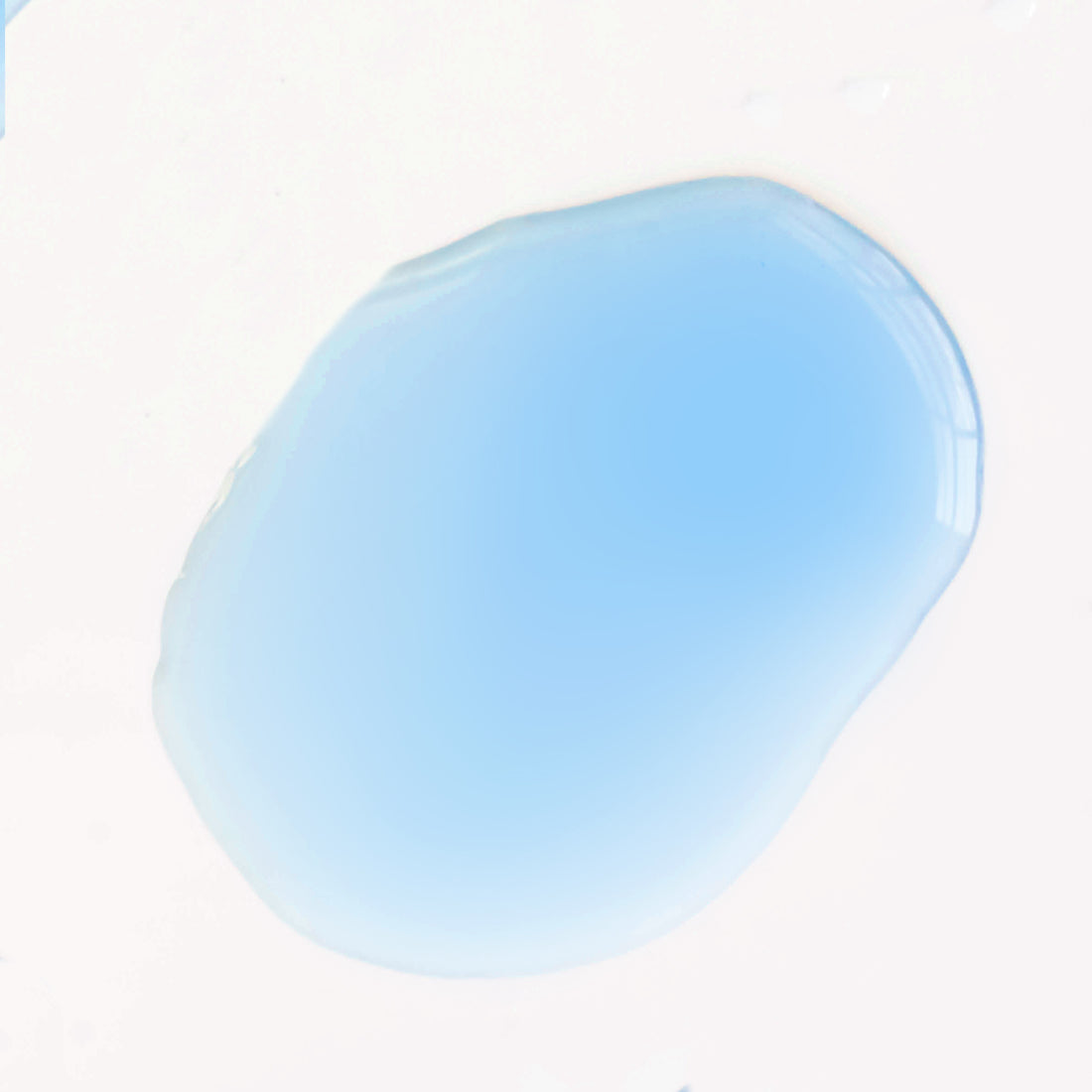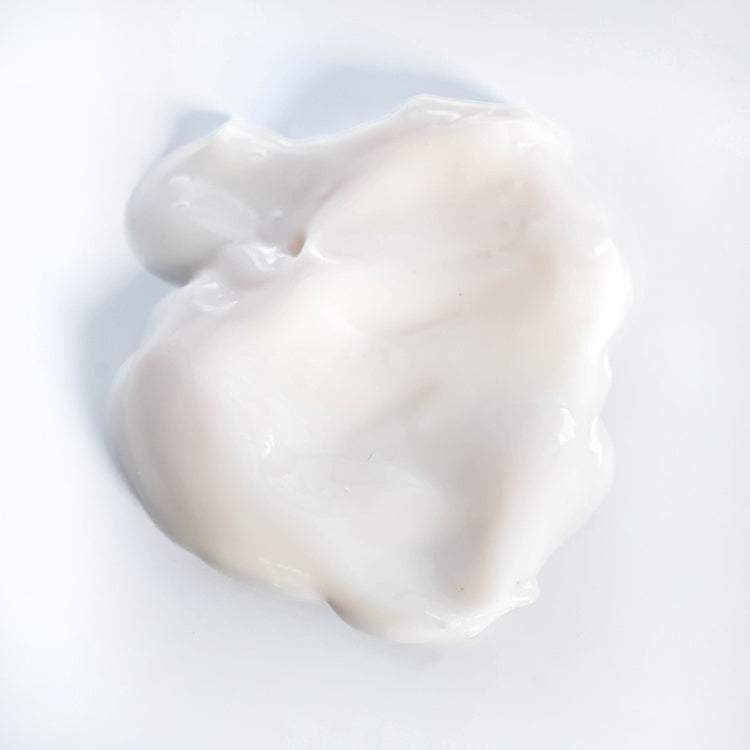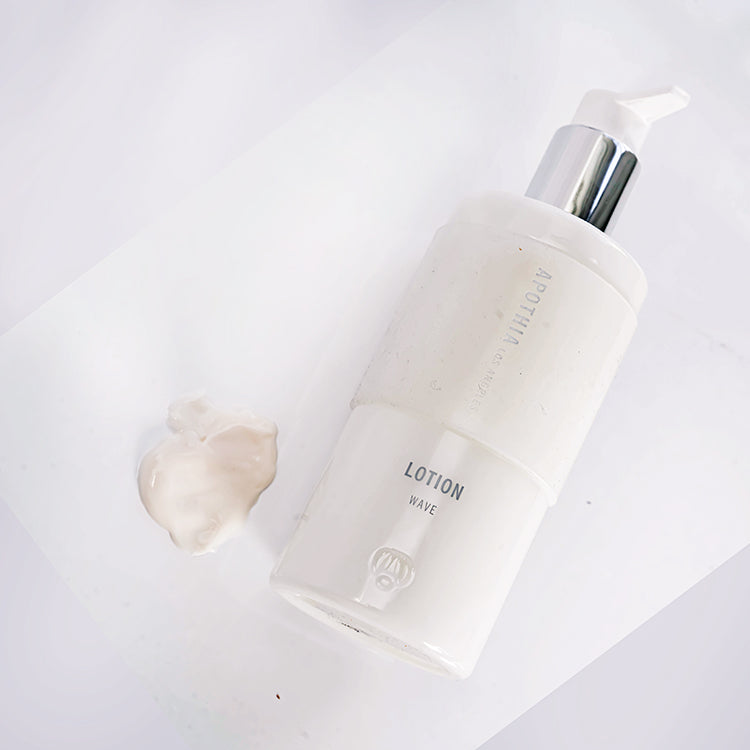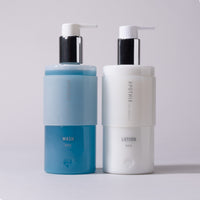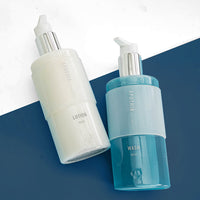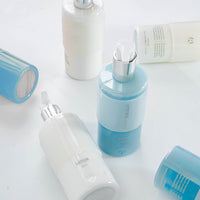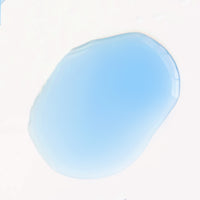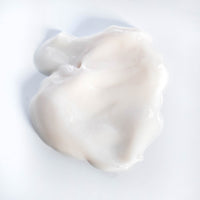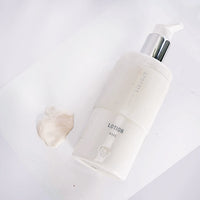 WAVE | Wash and Lotion Set
Fresh White Grapefruit, Mandarin, Yuzu with Hints of Driftwood and Seagrass, Splashed with Salty Ozone. 
Morning at the beach house. Sun, sparkle, and pure salt air. Drifting fragrance of flowers and seagrass. A moment of fresh squeezed pleasure.

Phthalates-Free, Paraben-Free, Cruelty-Free, and Non-Toxic.

LOTION | A natural formula that includes soothing and nourishing plant derived ingredients of Aloe, Arnica, Chamomile, and Yucca. APOTHIA Lotion will leave skin soothed, nourished and moisturized.

WASH | A prestige formula that will leave skin clean, smooth and moisturized with soothing plant based ingredients including Aloe, Arnica, Chamomile, Yucca, and Soy Protein.

300ml | 10oz
Our Best Selling WAVE Wash and Lotion in a Bundled Set.
Ahhhhmayyyzzzziiinngggg!!!!
The smell is so good and I am now addicted!!! It smells like a crisp clean sea with hints of white grapefruit, you will LOVE IT!!!
I love this scent. It's so clean. Reminds me of California.