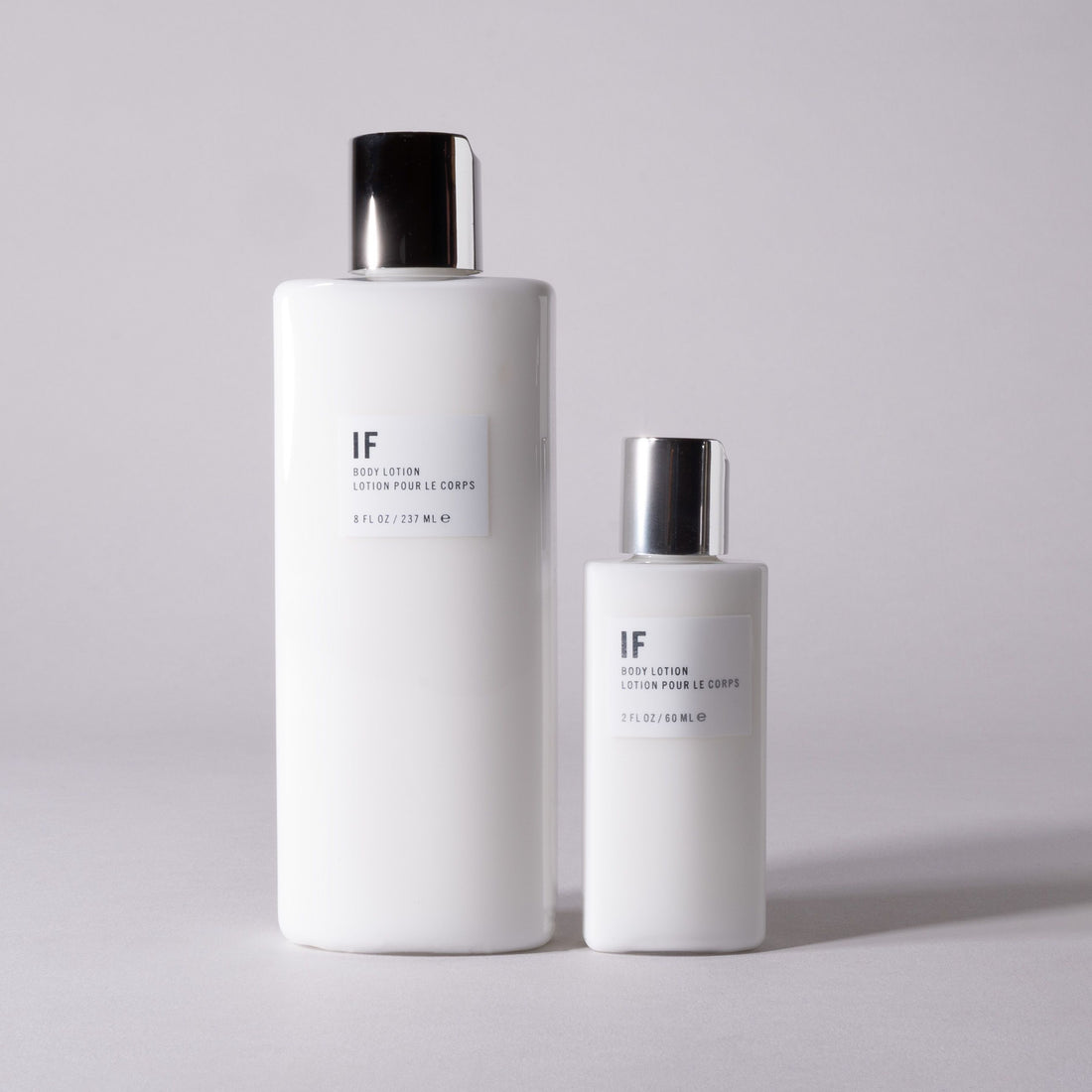 A Dazzling Bouquet of White Flowers, IF blooms with top notes of Zesty Grapefruit and Sparkling Yuzu, ending in a deep romantic dry down.    
Hip, Fashionable and Elegant. IF is a fragrance with a mission. What IF…
MADE IN LOS ANGELES
Sulfate-Free, Phthalates-Free, Paraben-Free, Cruelty-Free, and Non-Toxic.

Lotion | 8oz
Travel Lotion | 2oz
A modern light formula containing Aloe Vera, Shea Butter, Apricot Kernel, Matricaria flower and Vitamins A, C & E will leave skin feeling velvety smooth, soothed and nourished.
My signature scent
I only wear IF and layer the oil lotion and perfume.
Amazing 👏