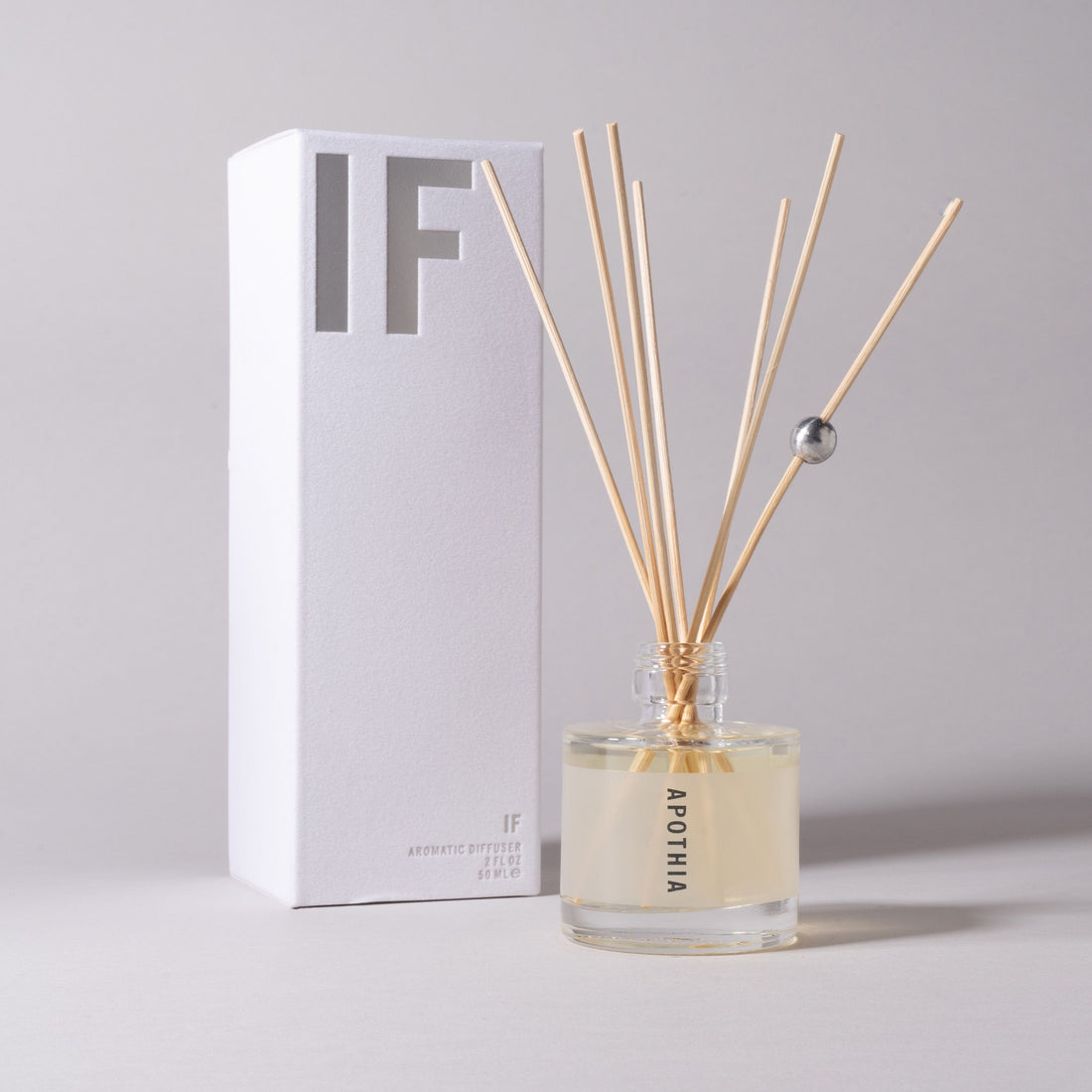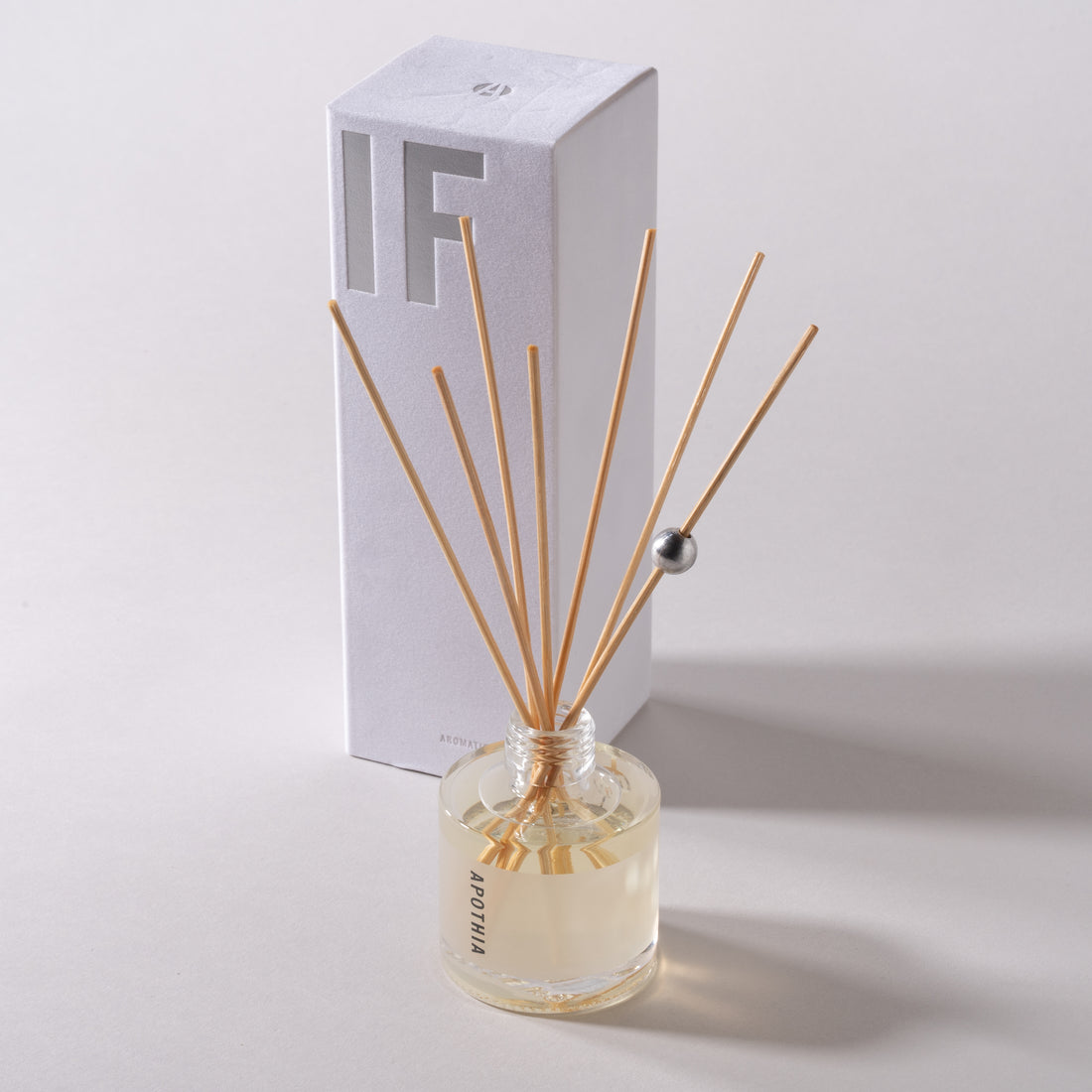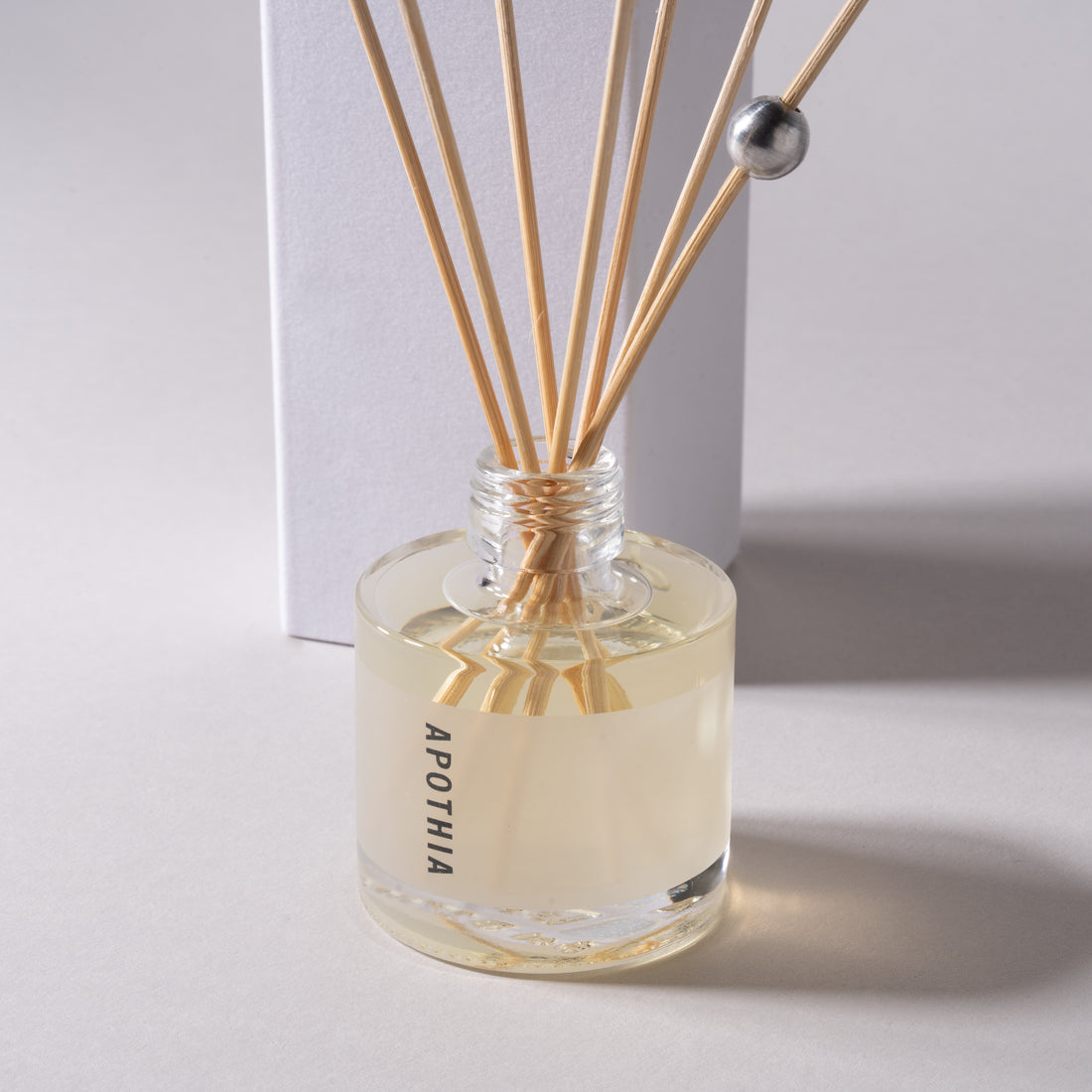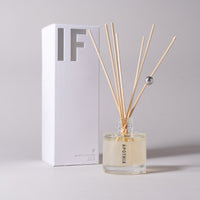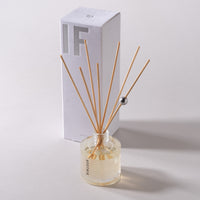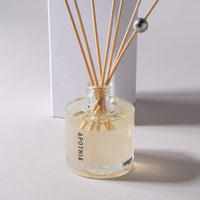 IF | Blooming White Flowers x Citrus | Mini Diffuser
A Dazzling Bouquet of White Flowers, IF blooms with top notes of Zesty Grapefruit and Sparkling Yuzu, ending in a deep romantic dry down.
Hip, Fashionable and Elegant. IF is a fragrance with a mission. What IF…
MADE IN LOS ANGELES
Sulfate-Free, Phthalates-Free, Paraben-Free, Cruelty-Free, and Non-Toxic.

SUGGESTED USE
Remove stopper and insert sticks. Invert sticks to refresh.

4 – 6 Months of Diffusion
50ml | 1.7oz
A clean essential oil blend creating an aromatic experience that will elevate your home into an oasis for the senses.
Pleasant and Light - Calming
This is my favorite fragrance. I am a long-term fan of IF in all forms.
Feminine and flowery
Love the smell. Just like the perfume! I had to put in a smaller room though to really smell it.
Good design
This product has a great design and scent.
Great for a small space
Bronzed is my favorite scent. I have a large diffuser in my powder room. This bottle is tiny and tucked away in another small bathroom. The scent kis great and definitely has some staying power. Enjoying having both in my home.
Love!
I want to fill my house with IF!