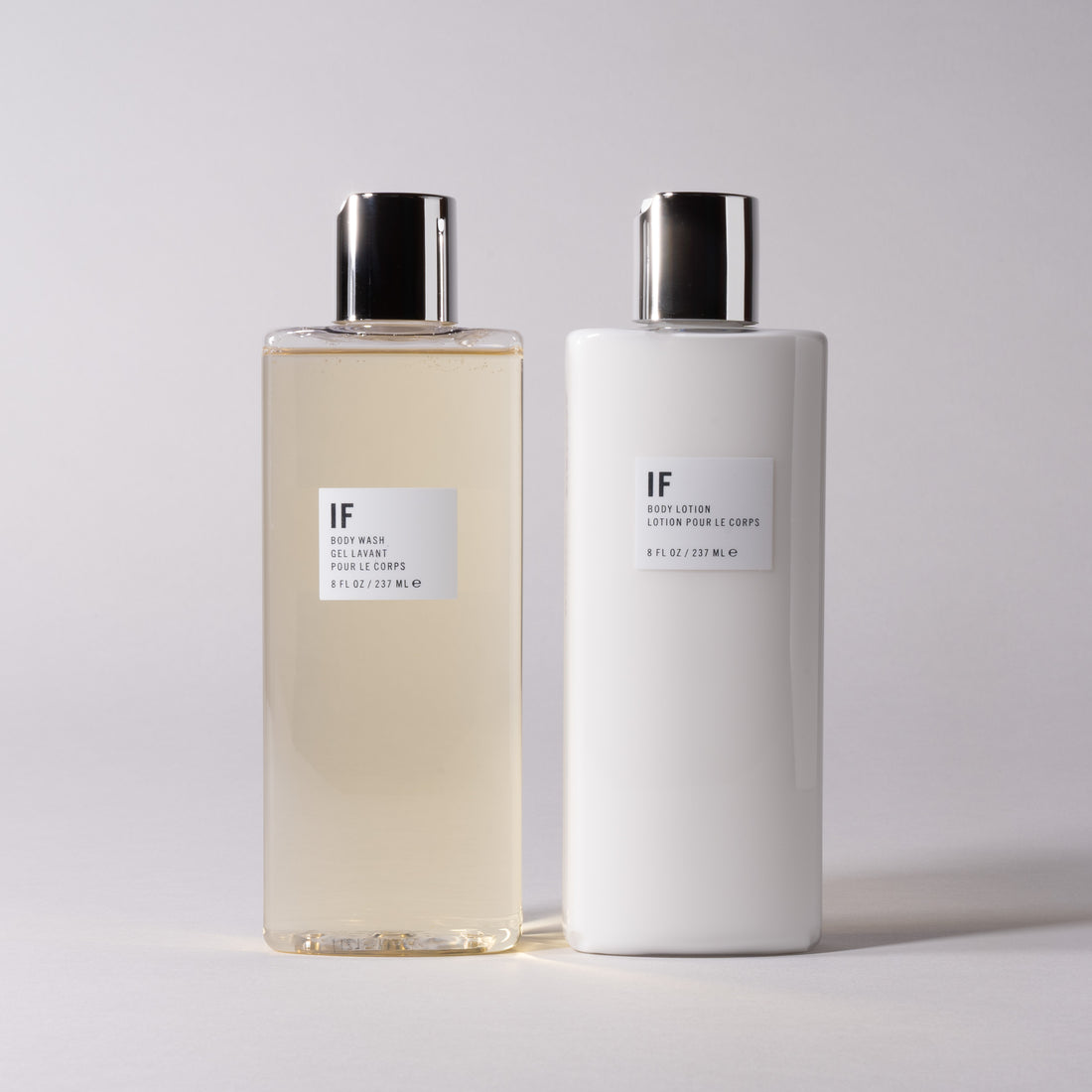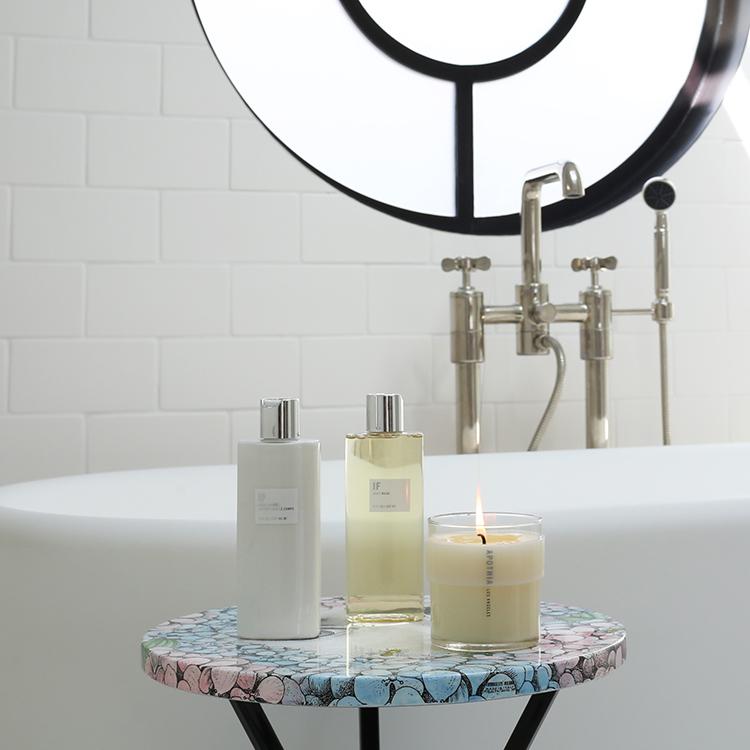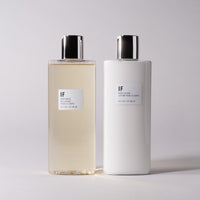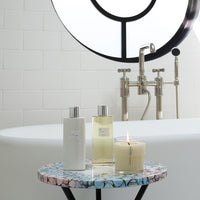 A Dazzling Bouquet of White Flowers, IF blooms with top notes of Zesty Grapefruit and Sparkling Yuzu, ending in a deep romantic dry down.   
Hip, Fashionable and Elegant. IF is a fragrance with a mission. what IF...?
MADE IN LOS ANGELES
Sulfate-Free, Phthalates-Free, Paraben-Free, Cruelty-Free, and Non-Toxic.

LOTION | A modern light formula containing Aloe Vera, Shea Butter, Apricot Kernel, Matricaria flower and Vitamins A, C & E will leave skin feeling velvety smooth, soothed and nourished.

WASH | A natural formulation derived from Apricot Kernel, Oat and Coconut Oil that leave your skin feeling clean, smooth and moisturized. Generously included sweet Almond Protein, Aloe Vera and Vitamin E to moisturize, emolliate and most of all soothe your skin.

237ml | 8oz
IF Wash and Lotion in a Bundled Set.
IF Love 💕
Perfection! Lovely sent that lasts. Moisturizing love them!!
Amazing!
IF smells so fresh and clean. I love the classic scent, and my husband is a big fan as well!
so good.
Lovely, subtle, elegant. Great quality products.
Love it!!
Beautiful, luxurious products with a heavenly scent! I only wish the scent would have more staying power.
IF
Loves the Body wash and lotion!!!!!!