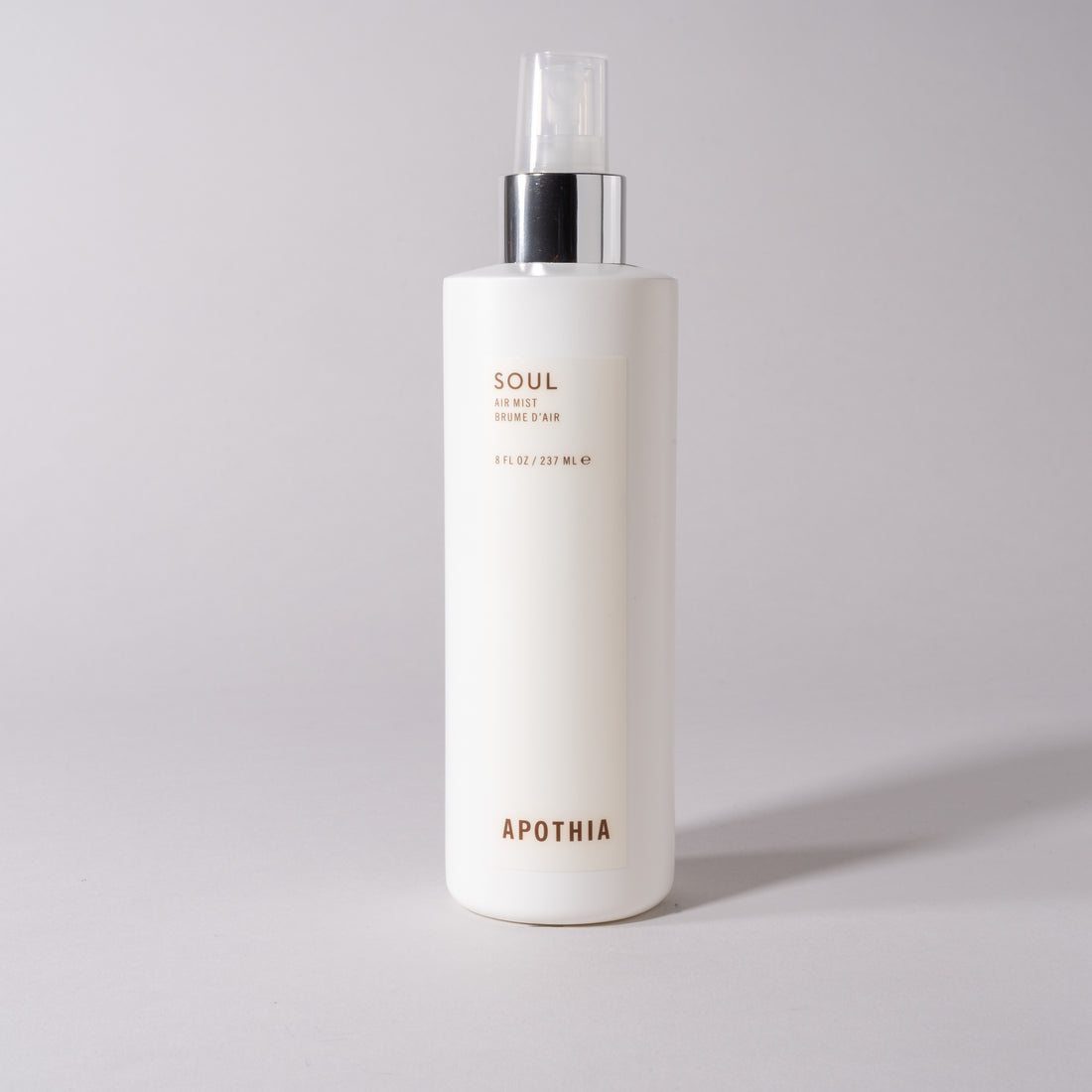 SOUL | Mahogany Wood x Bright Ginger | Air Mist
African Ginger, Rich Mahogany, Deep Tamboti Wood, Grains of Paradise.    
An intimate room, alive with energy. Piano, bass and percussion accompany a warm, sensual voice. Soul resonates in the air.
MADE IN LOS ANGELES
Sulfate-Free, Phthalates-Free, Paraben-Free, Cruelty-Free, Non-Toxic.

237ml | 8oz
This essential oil and water based formula is perfect for refreshing your environment, linens, closet or clothes drawer. A wonderful way to brighten your senses.
SOUL room refresher
my local store carried this product and then all of a sudden it was gone. But I located the wonderful room spray and use it everywhere. This is an amazing fragrance and trust me you will love it !!
I tried to give it 5 stars but the site would not let me
Nice alternative to other room sprays
You get the benefits of your favorite scents (Soul, in my case), in a light and convenient form. The scent is not as heavy as a Diptyque, but is has good coverage. Very nice and reasonable price.