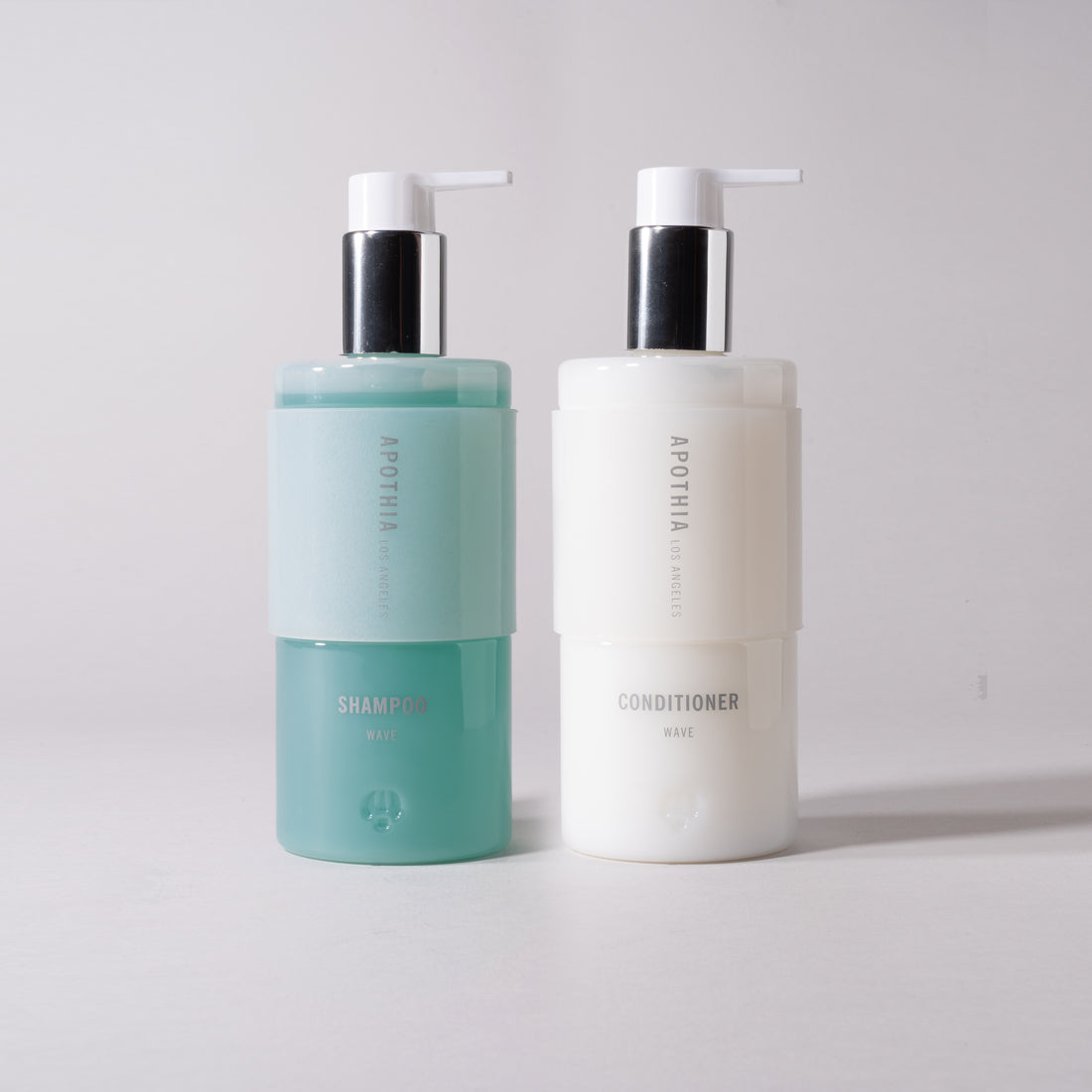 WAVE | Shampoo and Conditioner Set
Fresh White Grapefruit, Mandarin, Yuzu with Hints of Driftwood and Seagrass, Splashed with Salty Ozone.   
Morning at the beach house. Sun, sparkle, and pure salt air. Drifting fragrance of flowers and seagrass. A moment of fresh squeezed pleasure.
Phthalates-Free, Paraben-Free, Cruelty-Free, and Non-Toxic.

SHAMPOO | A gentle cleanser for daily use on all hair types. Hair feels soft and refreshed without leaving residue or buildup.

CONDITIONER | A gentle moisturizer for daily use on all hair types. Conditions and detangles hair without leaving residue or buildup.

300ml | 10oz
Our Best Selling WAVE Shampoo and Conditioner in a Bundled Set.

Infused with plant derived Aloe, Pro Vitamin B5, Arnica, and Chamomile. Leaves hair feeling soft and nourished and delicately scented with our Award Winning WAVE fragrance.
Cruise Wave
Wonderful stuff. Unique fragrance. Leaves your hair super soft.
Got Wave - Will Travel!!!
First used WAVE Shampoo and Conditioner at the Hyatt Seabird Resort in Oceanside California. Great hair product, smells delightful. . . as do all Apothia products. Apothia did offer it to the public until just now. Thank you Apothia. It is our go-to at home and travel.