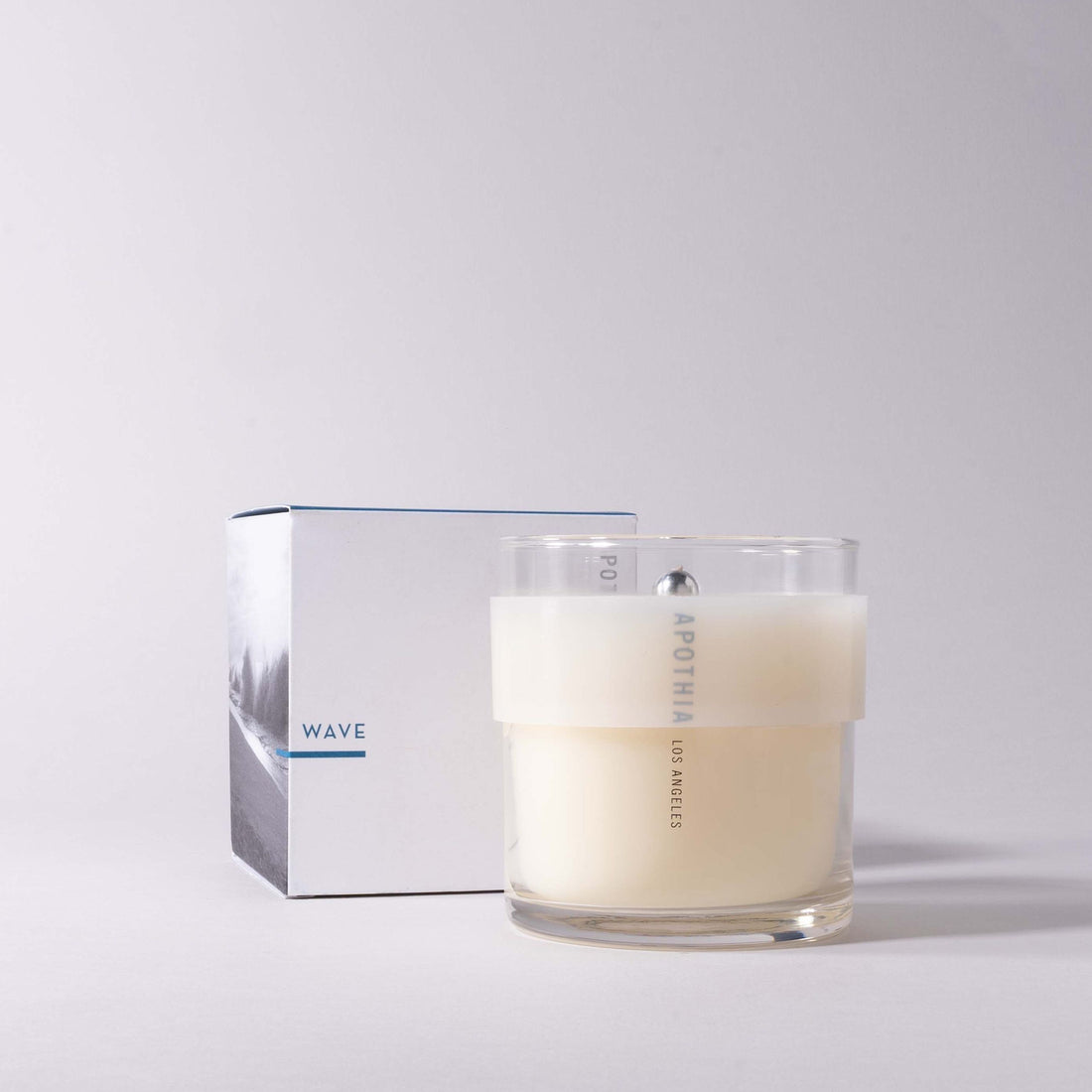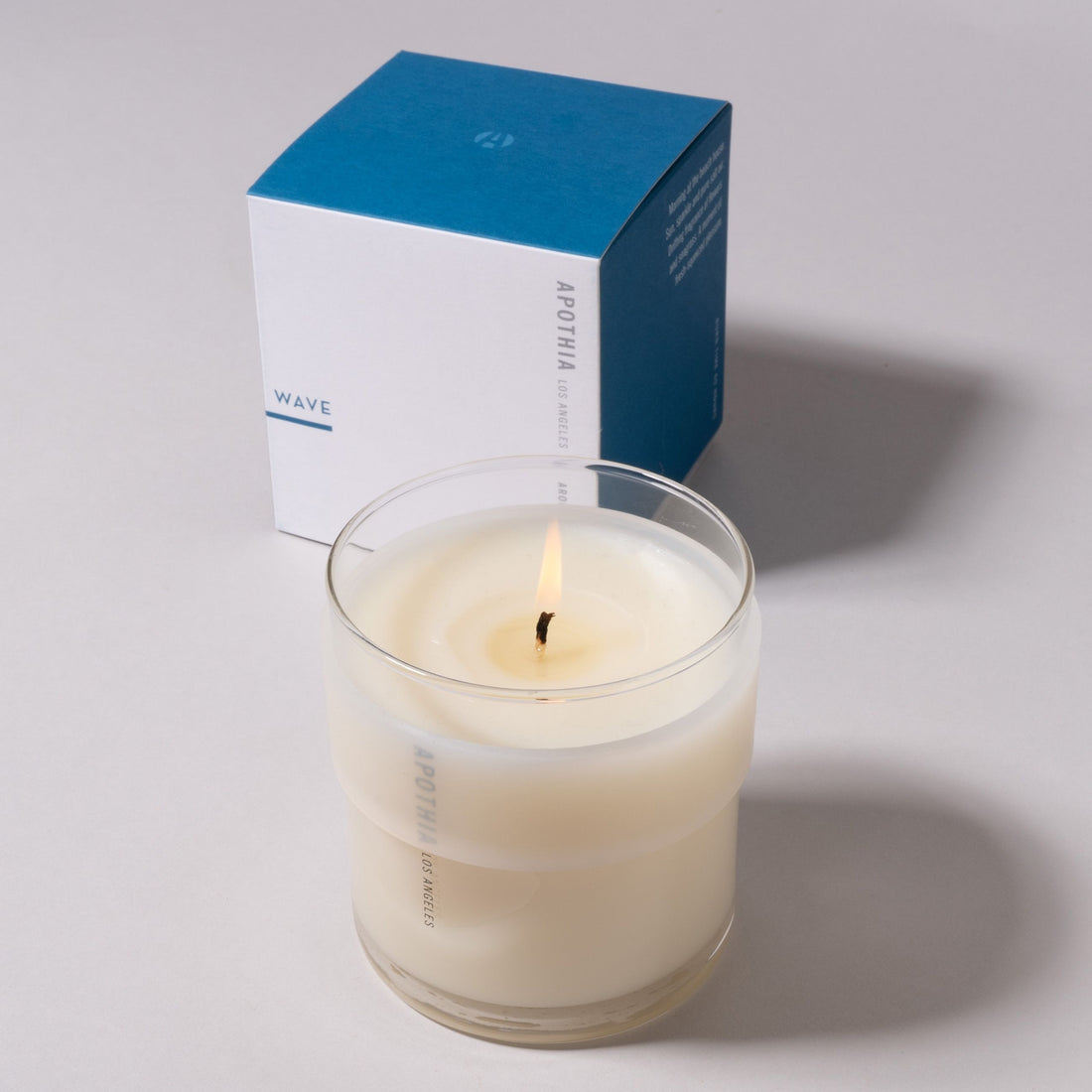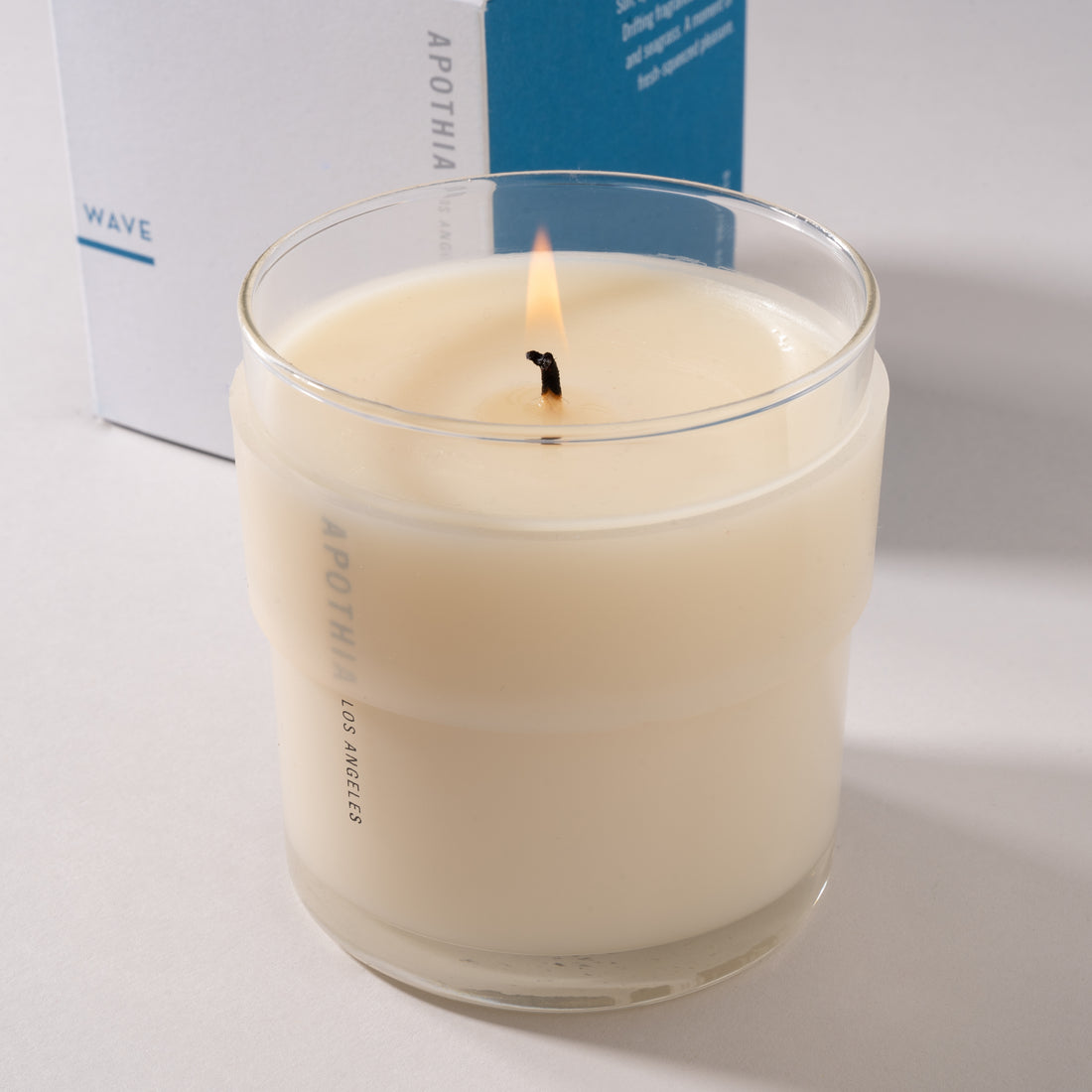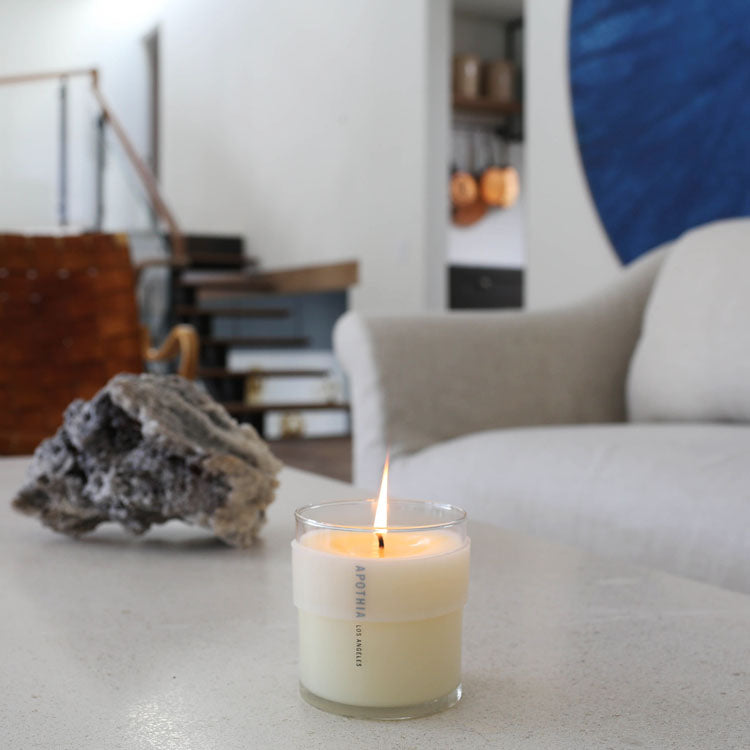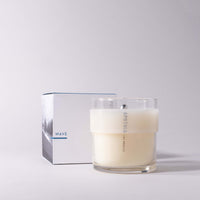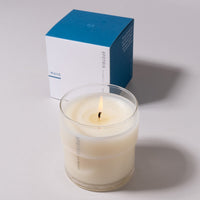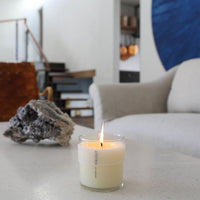 WAVE | Fresh White Grapefruit x Seagrass | Candle
Fresh White Grapefruit, Mandarin, Yuzu with Hints of Driftwood and Seagrass, Splashed with Salty Ozone.  
Morning at the beach house. Sun, sparkle, and pure salt air. Drifting fragrance of flowers and seagrass. A moment of fresh squeezed pleasure.
MADE IN LOS ANGELES
Sulfate-Free, Phthalates-Free, Paraben-Free, Cruelty-Free, and Non-Toxic.

SUGGESTED USE
Remove silver bead, trim wick to 1/4 inch and burn until entire top surface is liquified.

60 Hour Burn Time
250g | 8.8oz
Voted Interior Scent of the Year by the Fragrance Foundation!

Our signature ILLUMINATING CREAM candles are a unique soy wax blend creating a creamy luxurious balm of solid fragrance.


Signature Scent
This is my home's signature scent. It makes me feel so happy when I walk into this fragrance.
Smells Like Spring
I've purchased many different Apothia candles. This is my first time buying this scent. As always, a very solid candle from this company. The best way I can describe the smell is crisp and clean. I'm not a fan of floral or sweet and this one hits the mark.
Wave
Cannot get enough of this candle - the best!
LOVE Wave and IF
I can't decide which I love more - Wave or IF! They are both perfect home scents. And the IF 'fragrance card' scents up an entire room - it's beautiful!
Wave Apothia Candle
I have loved all of Apothia's candles but this is the first time getting the Wave scent. It is divine and puts me in a relaxed mood.