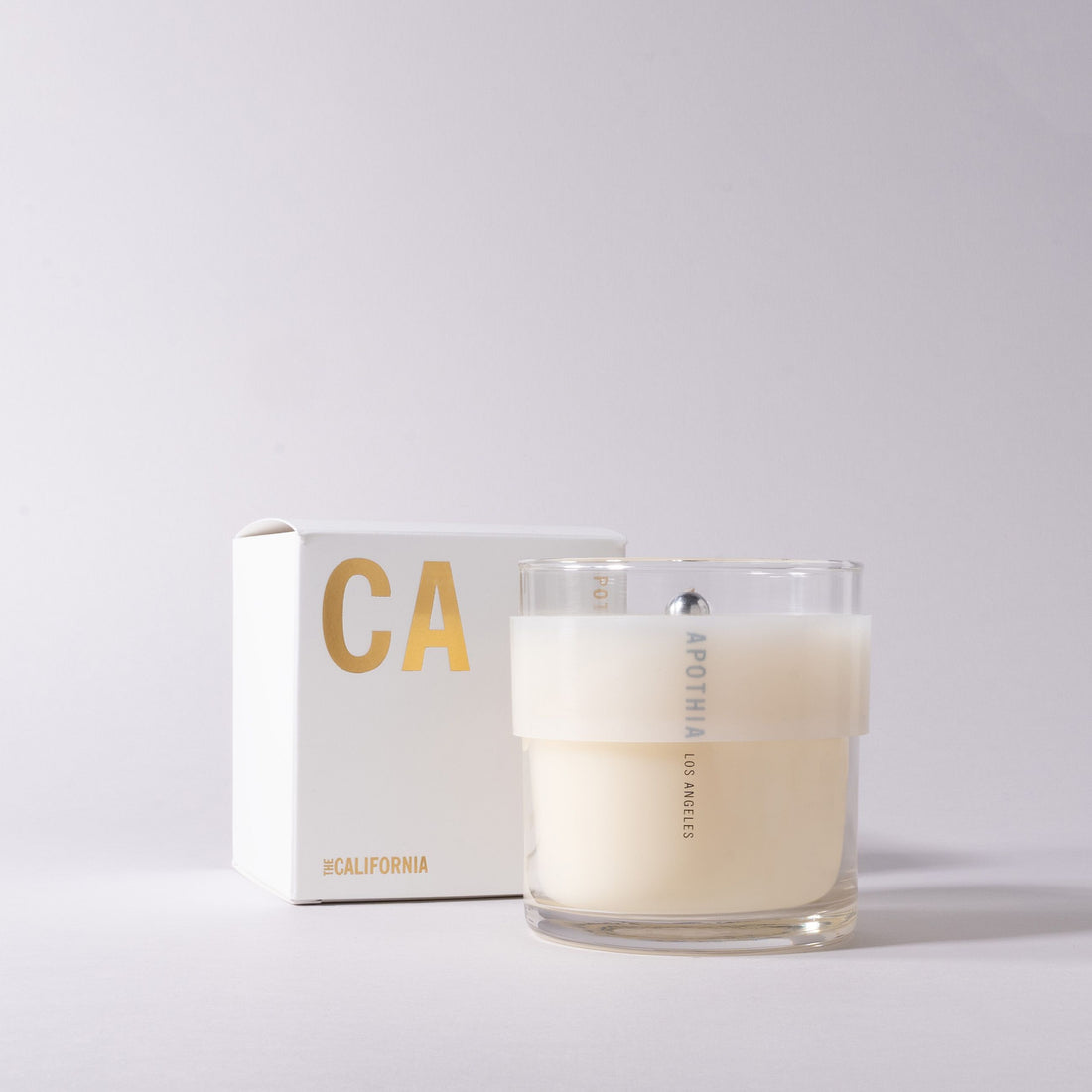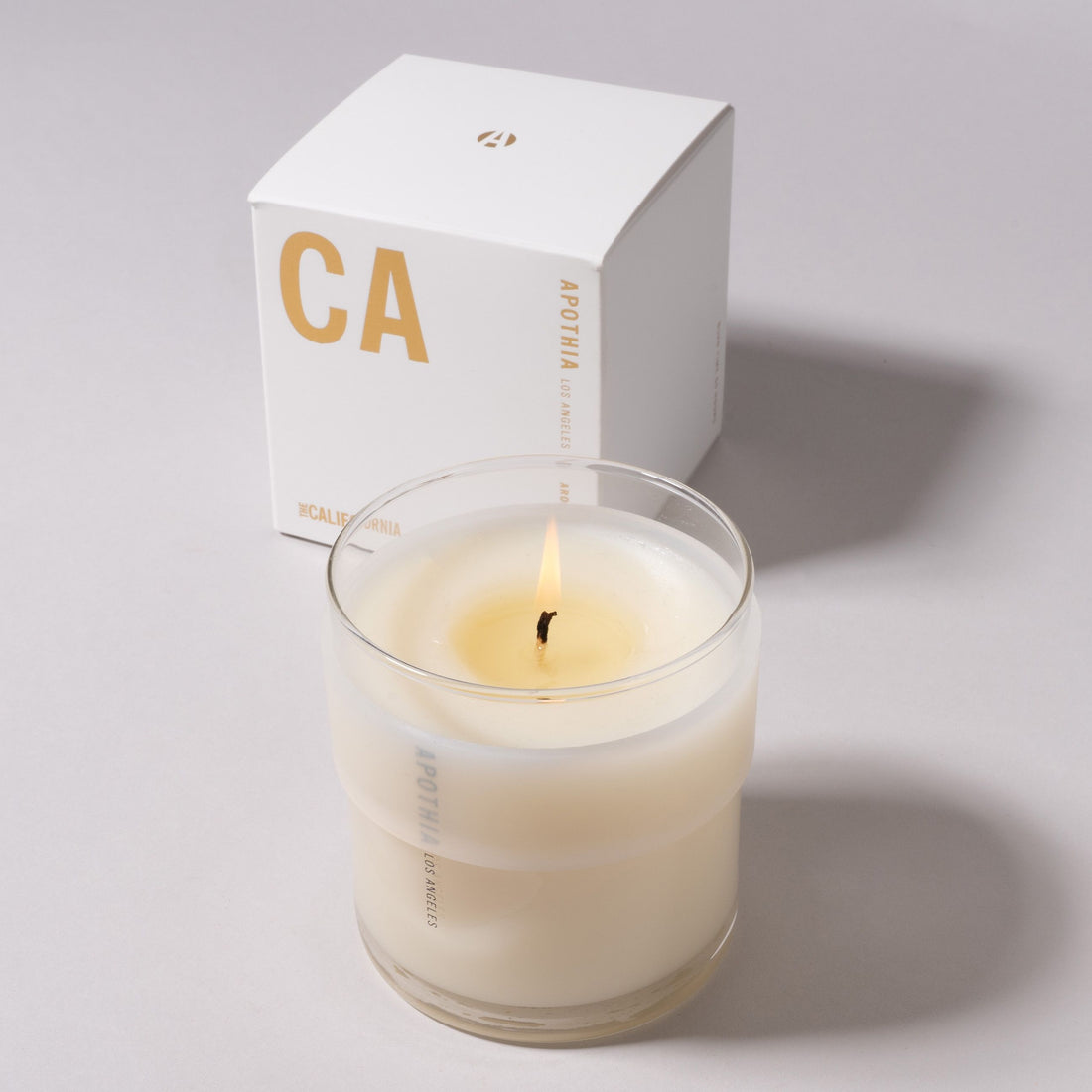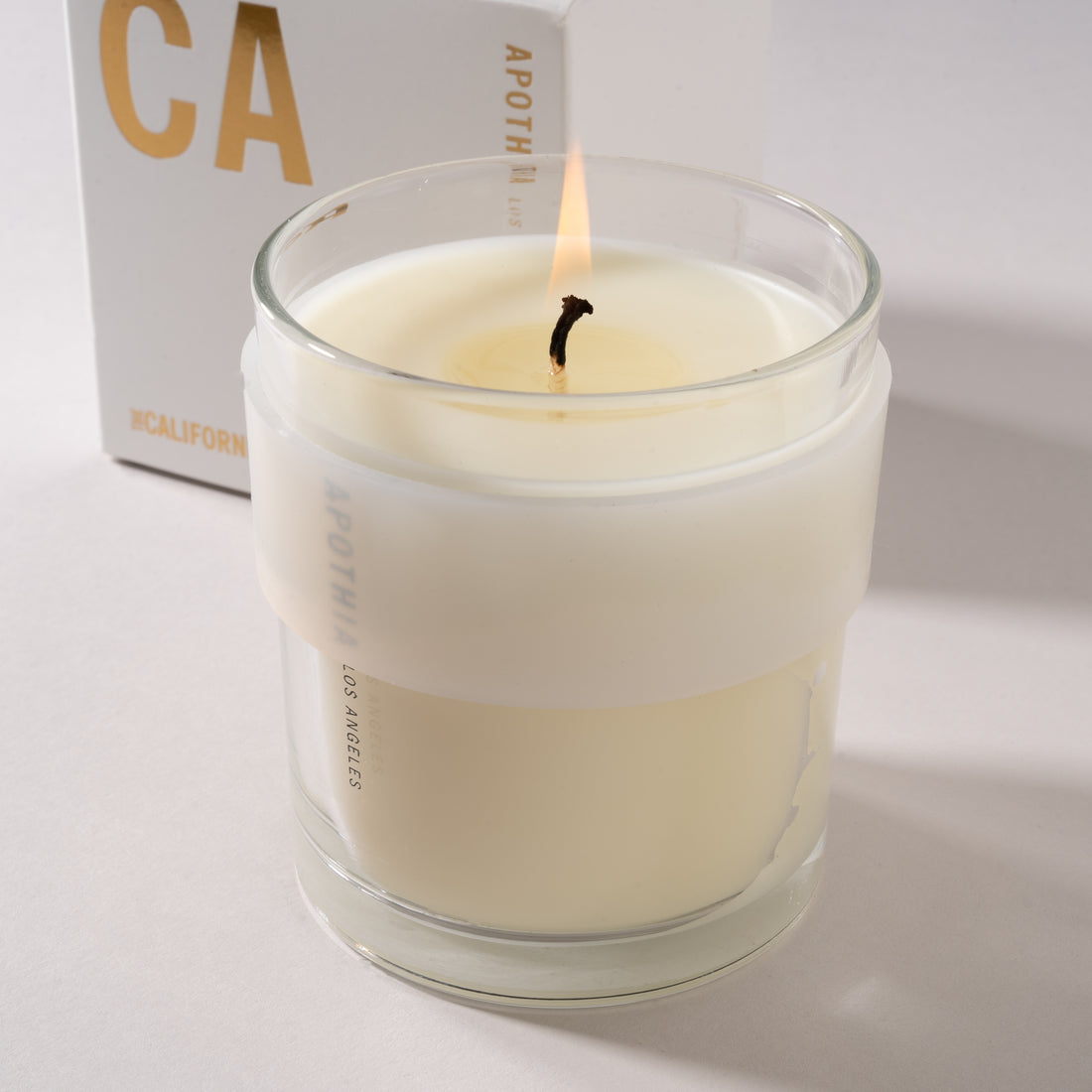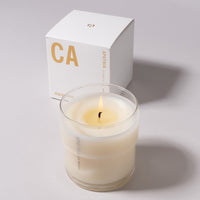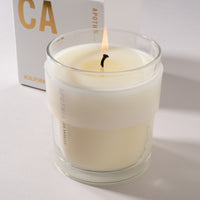 THE CALIFORNIA | Exotic White Flowers x Vibrant Green Leaves | Candle
The fresh energy of citrus and vibrant green leaves brightens perfectly balanced exotic flowers, enhanced with deep seductive woods and provocative musk.
California holds the magic of the dream. The ocean breeze at sunset, the scent of someone loved. Beautiful memories are forever, as is The California.
MADE IN LOS ANGELES
Sulfate-Free, Phthalates-Free, Paraben-Free, Cruelty-Free, and Non-Toxic.

SUGGESTED USE
Remove silver bead, trim wick to 1/4 inch and burn until entire top surface is liquified.

60 Hour Burn Time
250g | 8.8oz
Our signature Illuminating Cream candles are a unique soy wax blend creating a creamy luxurious balm of solid fragrance.
Great floral fragrance!
Love the CA fragrance. The candle isn't too strong and has a light, fresh, floral fragrance.
Love this candle
I love this candle so much I have bought it for friends. It just makes me wish I were at the beach.