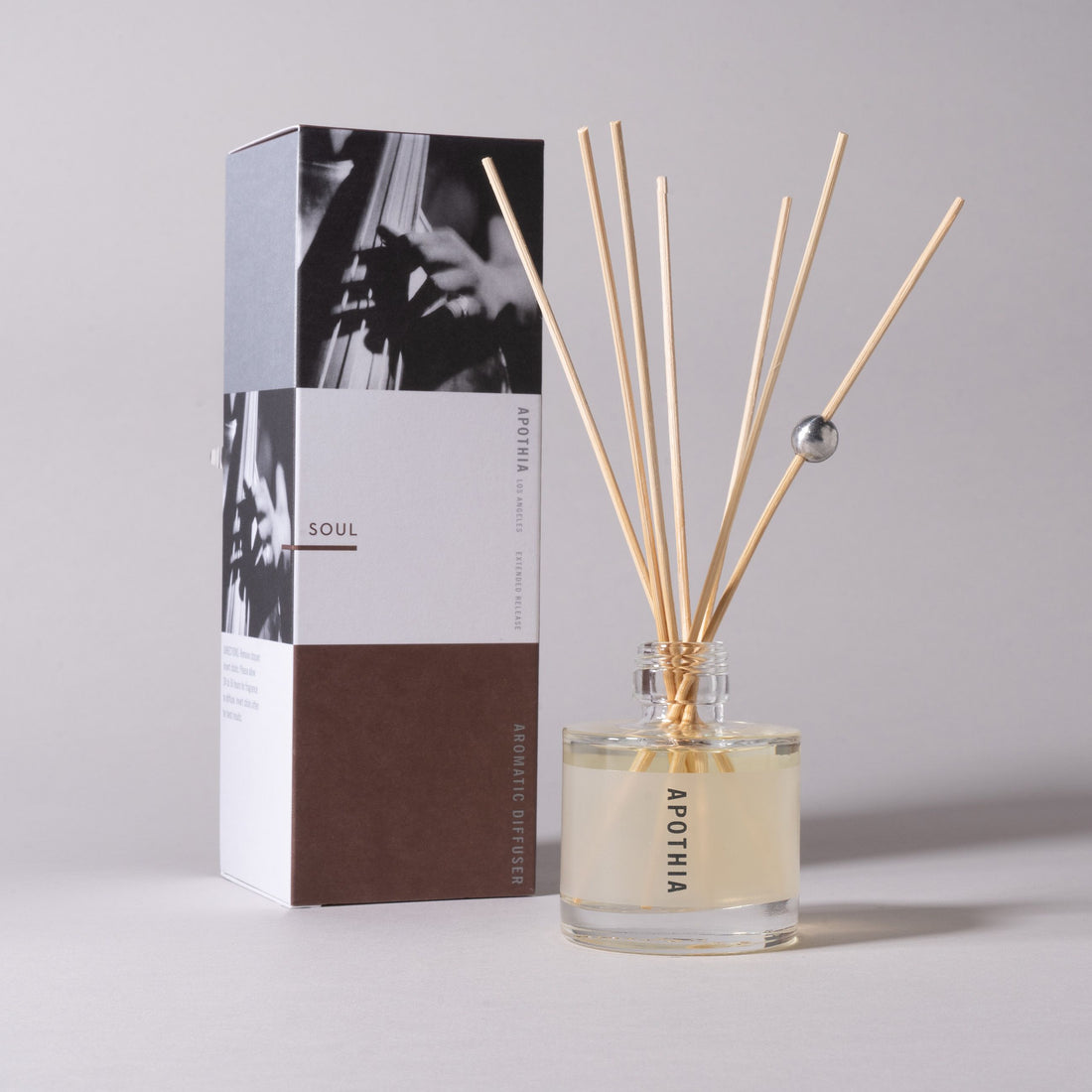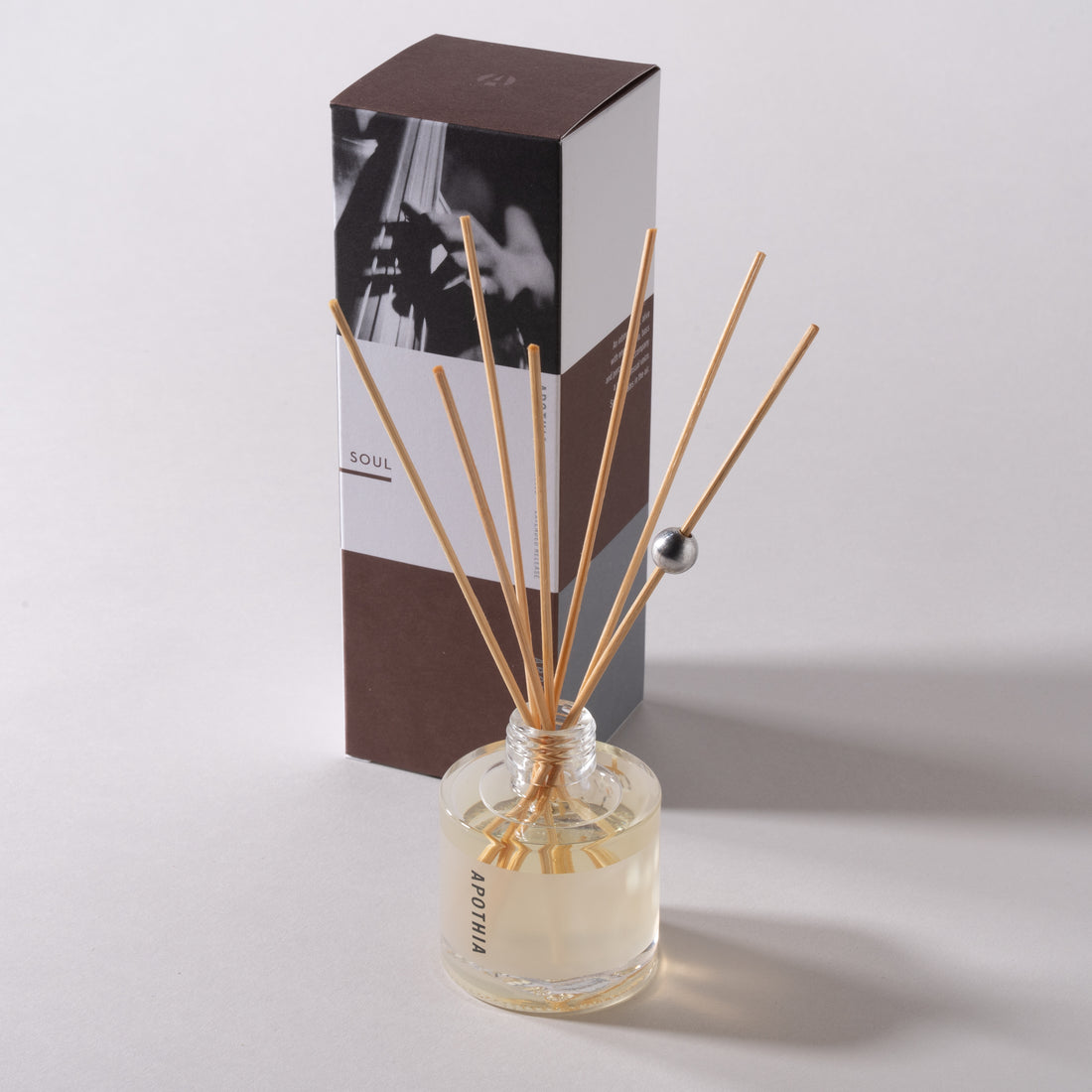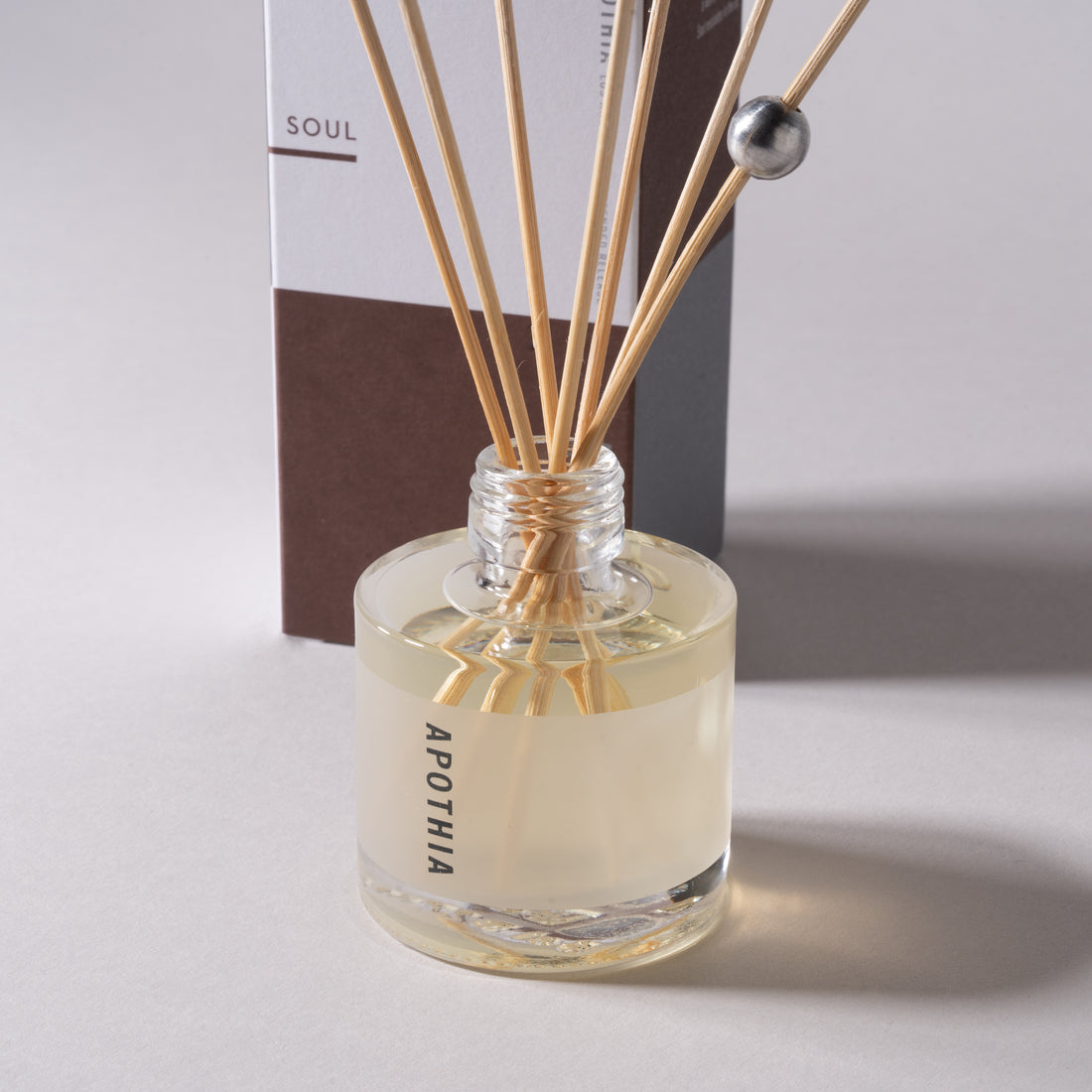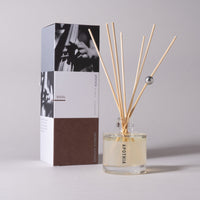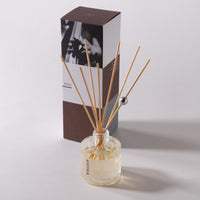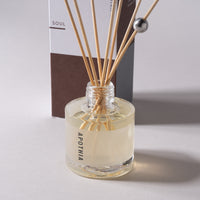 SOUL | Mahogany Wood x Bright Ginger | Mini Diffuser
African Ginger, Rich Mahogany, Deep Tamboti Wood, Grains of Paradise. 
An intimate room, alive with energy. Piano, bass and percussion accompany a warm, sensual voice. Soul resonates in the air.
MADE IN LOS ANGELES
Sulfate-Free, Phthalates-Free, Paraben-Free, Cruelty-Free, and Non-Toxic.

SUGGESTED USE
Remove stopper and insert sticks. Invert sticks to refresh.

4 – 6 Months of Diffusion
50ml | 1.7oz
A clean essential oil blend creating an aromatic experience that will elevate your home into an oasis for the senses.
makes my closet dreamy
Love this in ourla age shared walk in closet - such a subtle, lovely scent
I love the smell of Soul!
When it's around, I am so happy!
Soul Mini Aromatic Diffuser
Love!
Love the scent and lasts as long as you said it would!
Soul !
I love Soul and I love my mini diffuser! Apothia delivers in every way- great service and great products!