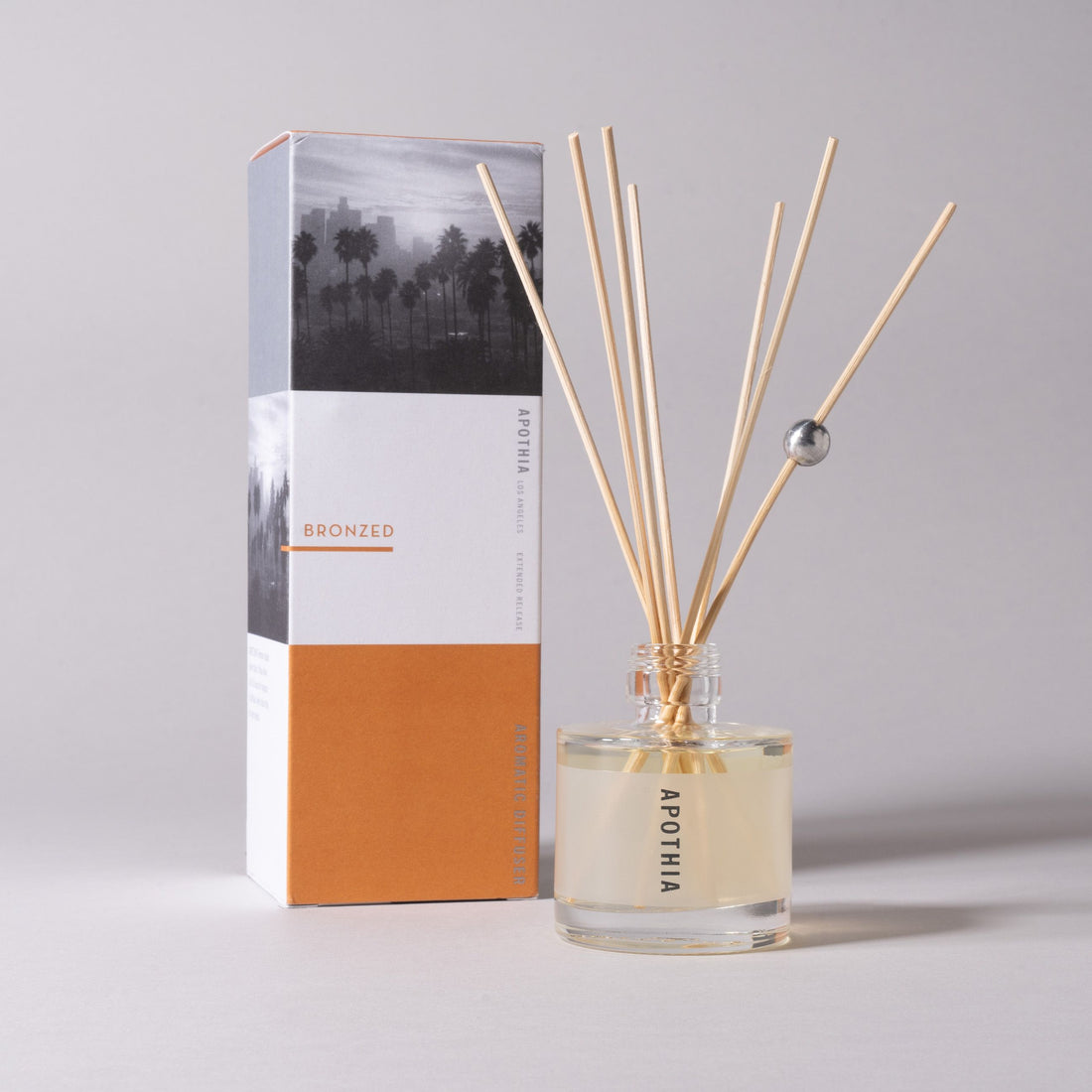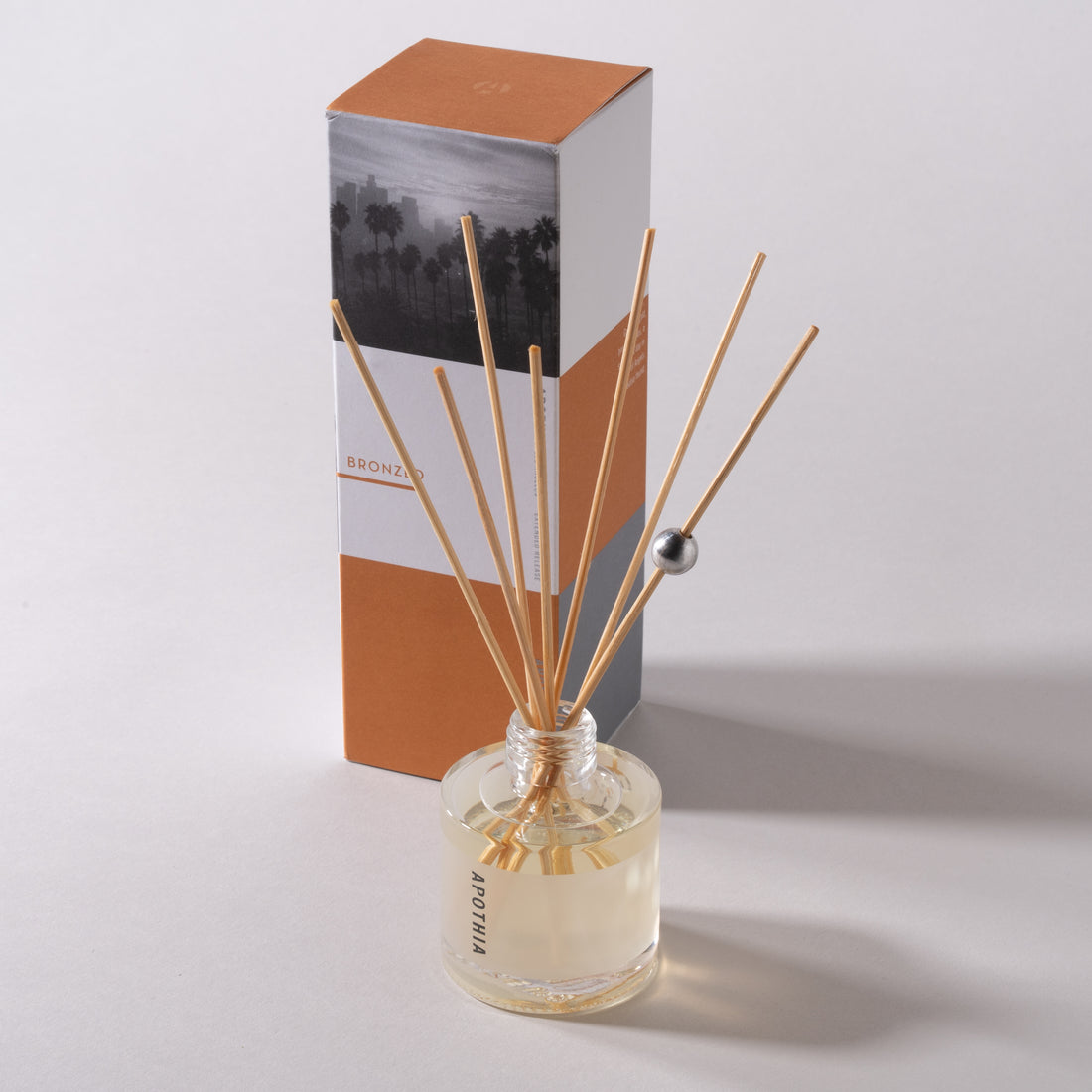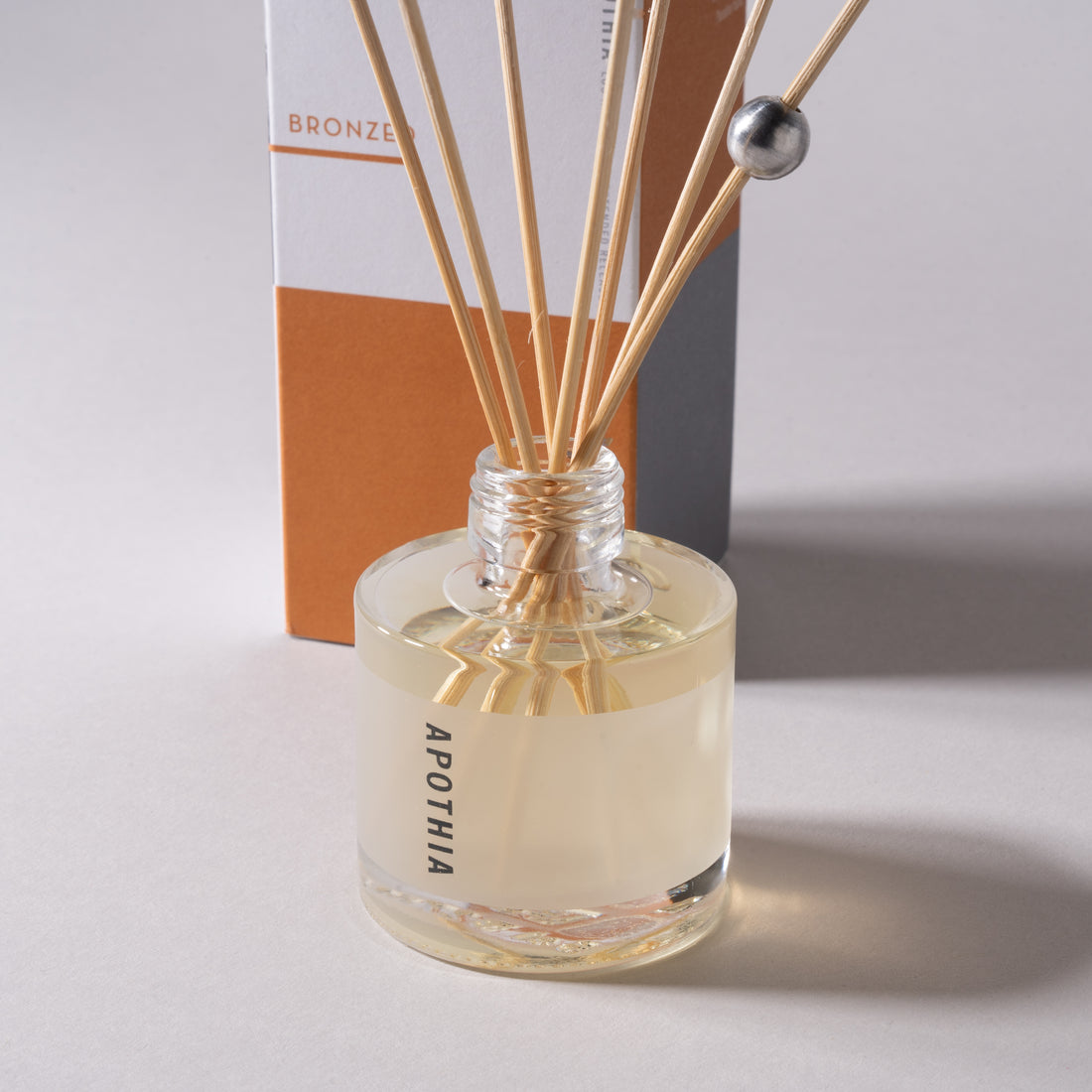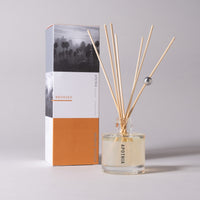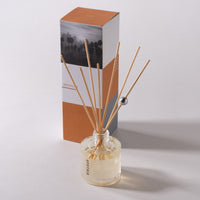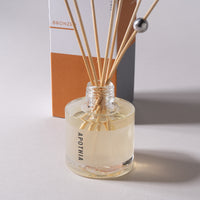 BRONZED | Orange Blossom x Jasmine | Mini Aromatic Diffuser
Burst of Orange Flowers freshened with Petitgrain, Bergamot, and Jasmine. 
The magical moment when skin becomes sun-kissed, combining the essence of sea and salt with fresh orange blossoms in the breeze. Paradise found.
MADE IN LOS ANGELES
Sulfate-Free, Phthalates-Free, Paraben-Free, Cruelty-Free, and Non-Toxic.

SUGGESTED USE
Remove stopper and insert sticks. Invert sticks to refresh.

4 – 6 Months of Diffusion
50ml | 1.7oz
Voted Interior Scent of the Year by the Fragrance Foundation!

A clean essential oil blend creating an aromatic experience that will elevate your home into an oasis for the senses.
The best!!! The scent is strong so you can smell it but not offensive. To me, is clean! Floral an...
I love powerful scents. This is very strong but light! Floral, soothing. I love walking into my bedroom any time and when I get up in the morning I'd the first smell I experience and puts a smile in my face.
Love it!
Long-lasting!
I looove this diffuser / super long lasting and the smell is incredibly divine and makes my entire home radiate with good vibes. Definitely a household staple
Summer in a bottle
I absolutely love this smell. It's literally that old school sunscreen smell with a hint of floral. People walk in my house and instantly want to know "what that smell is".