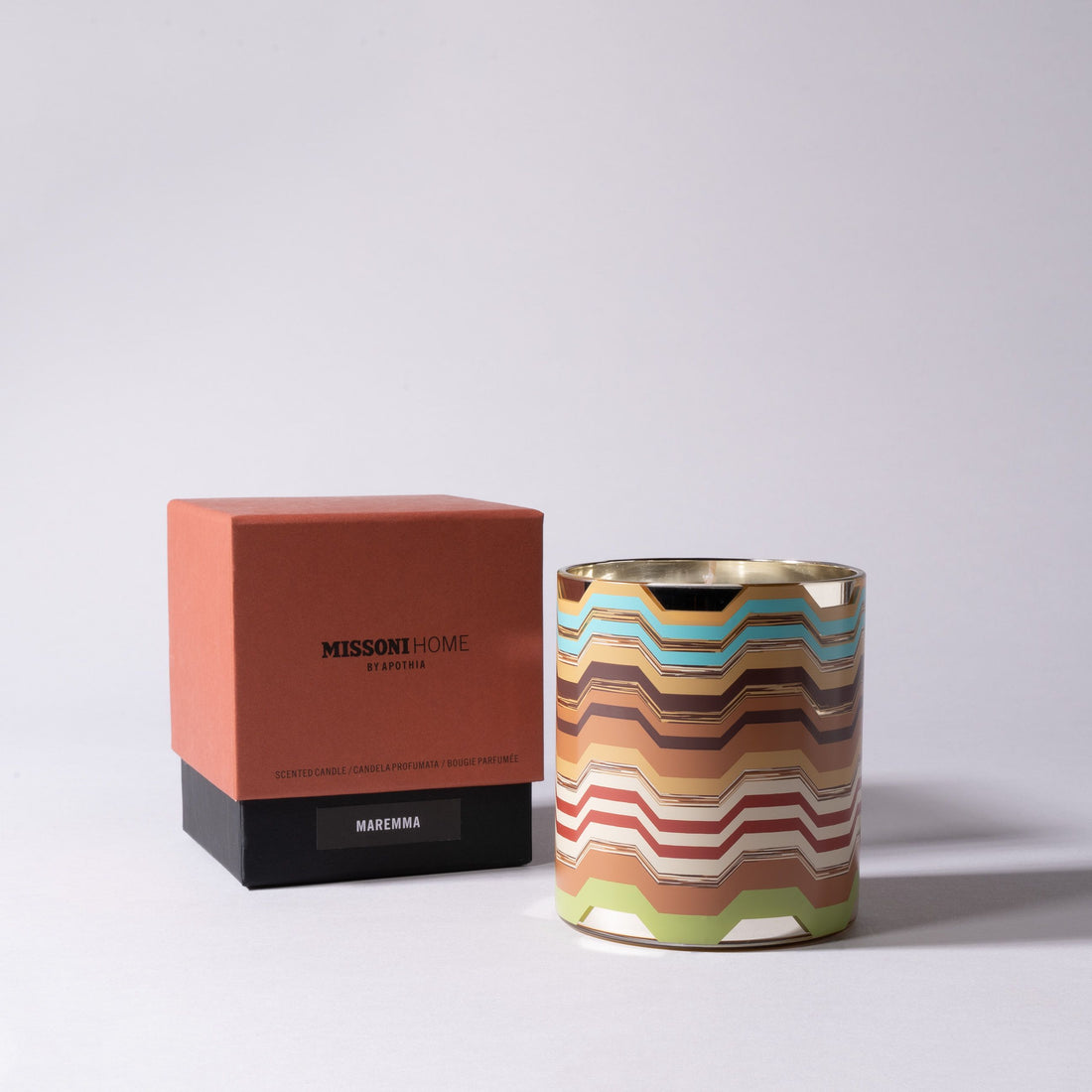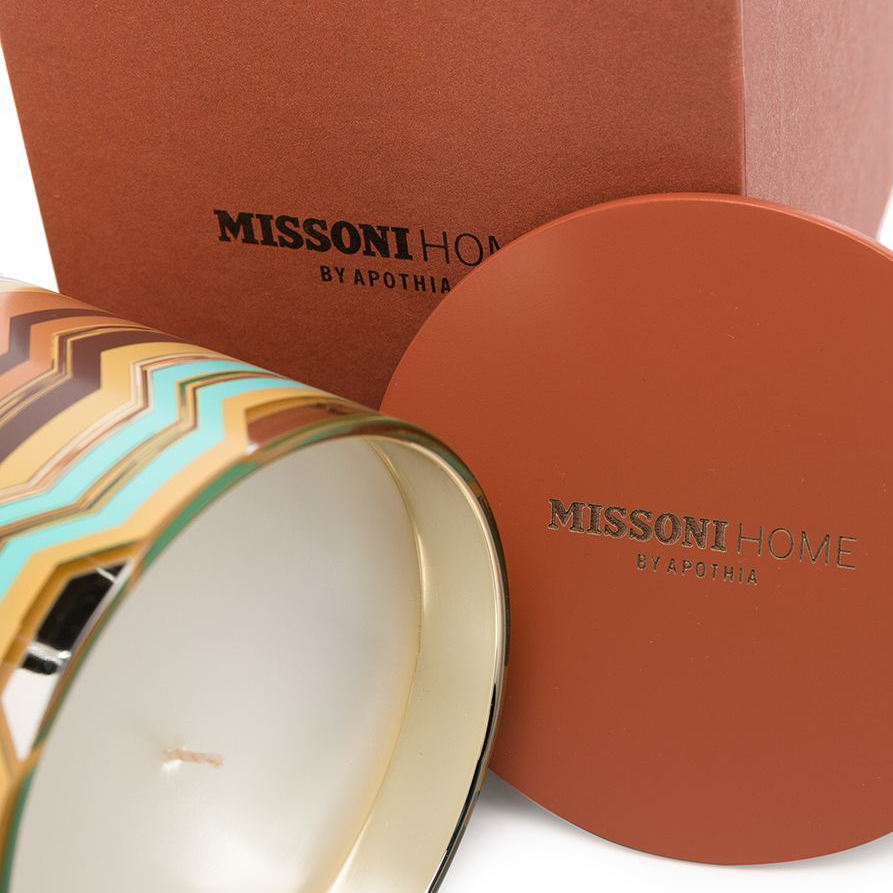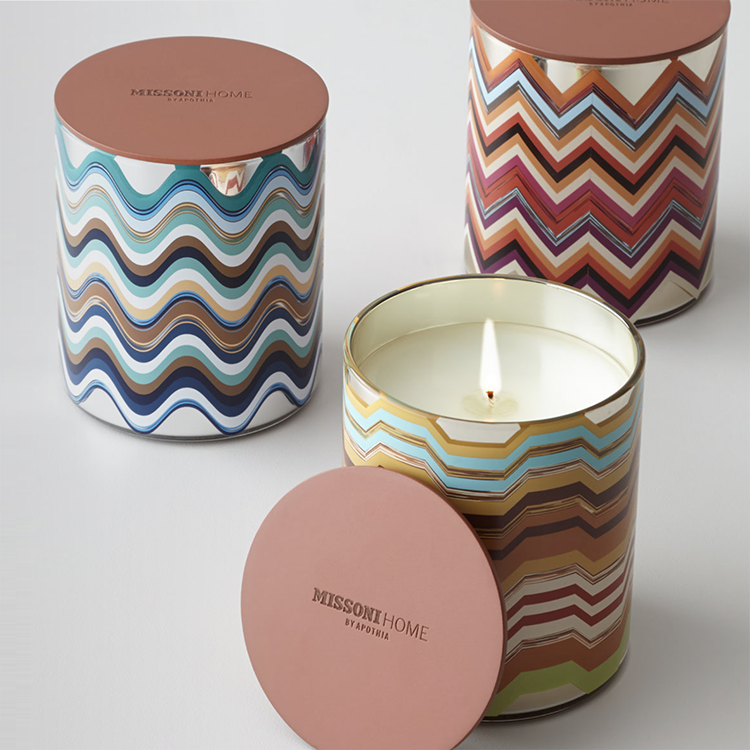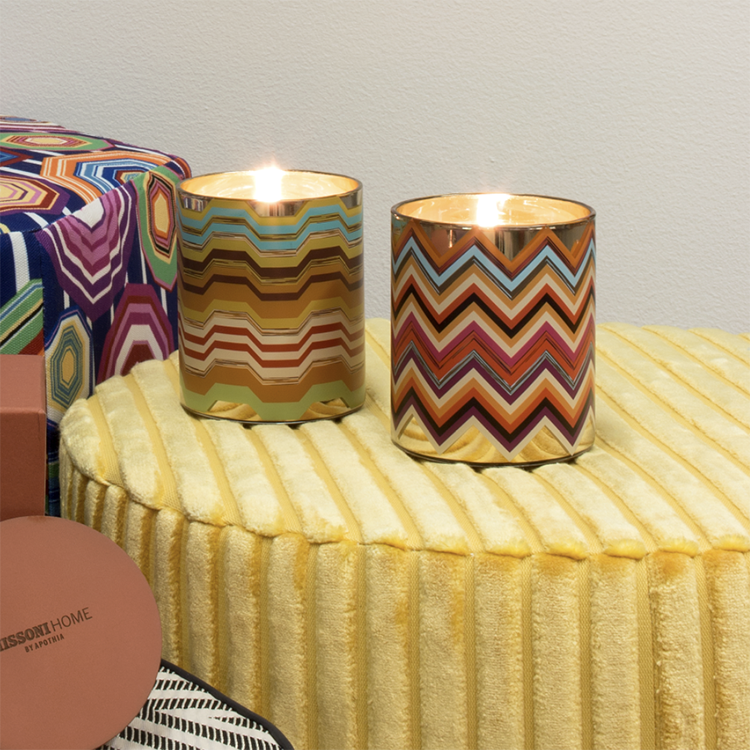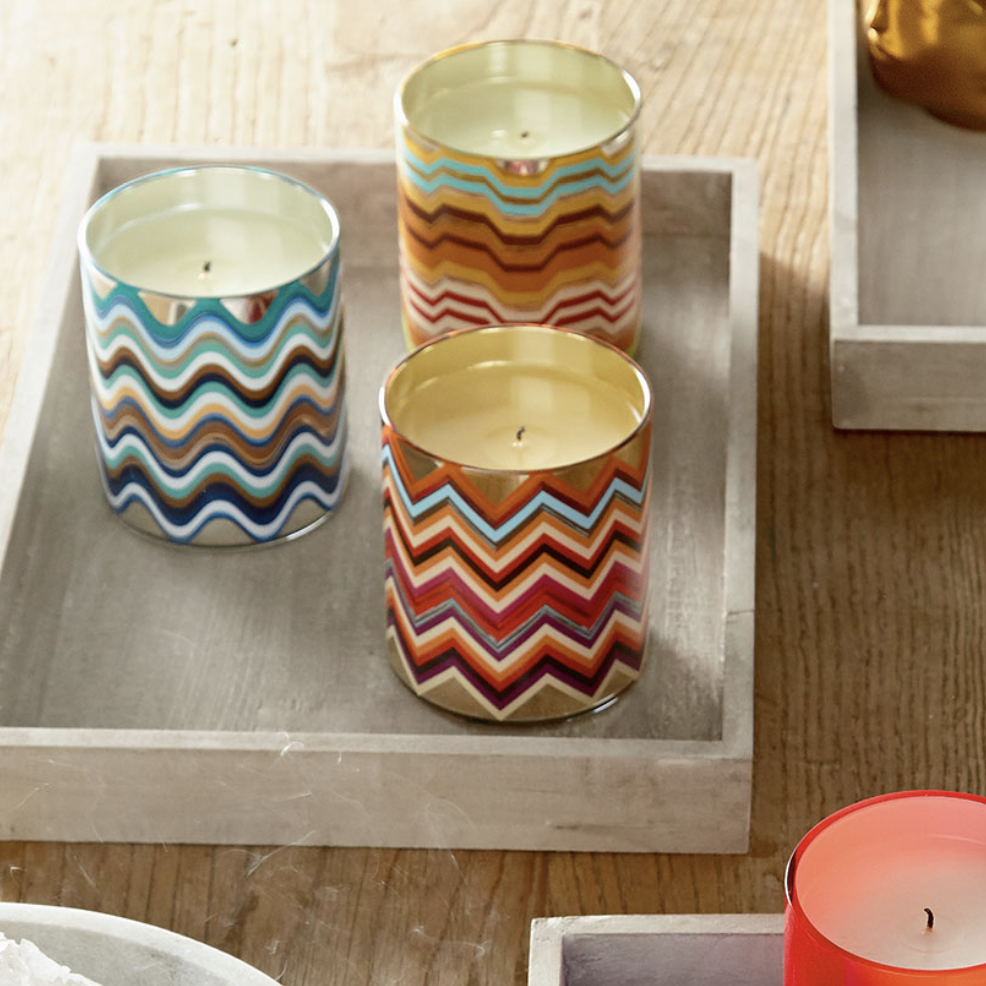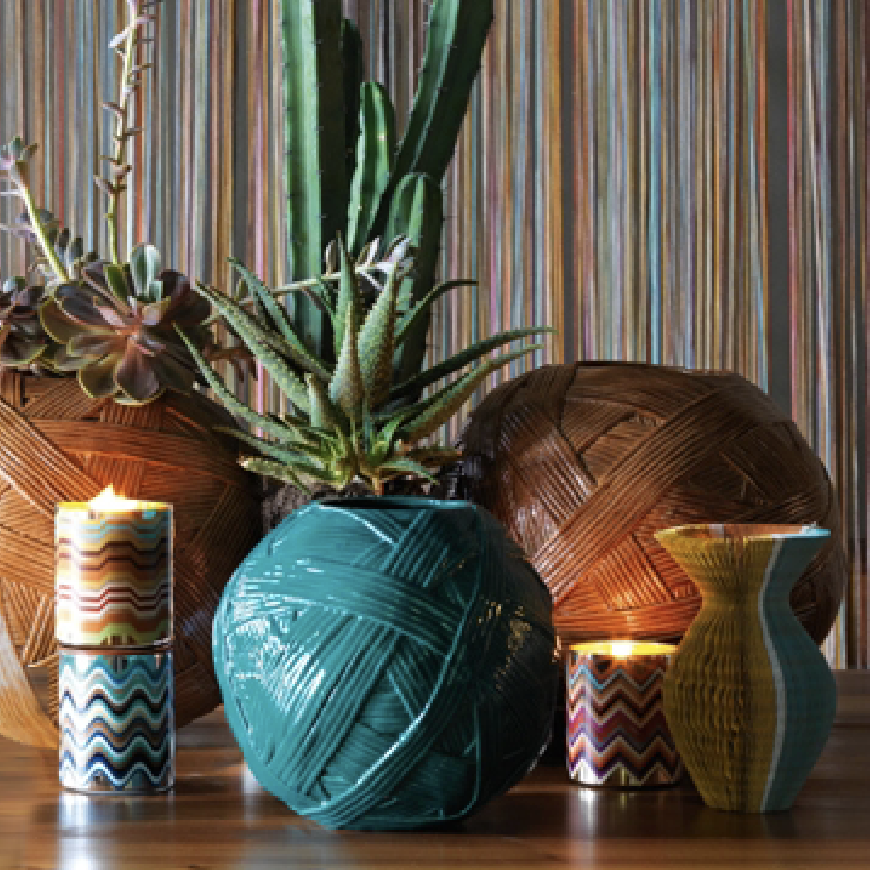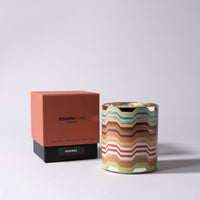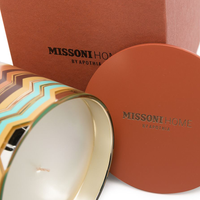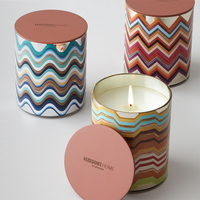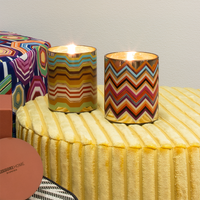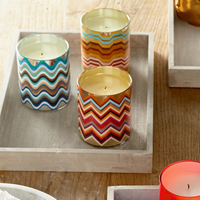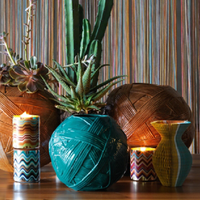 MAREMMA | MISSONI x APOTHIA
Top | Italian Bergamot, Honey Fig, Watery Greens
Mid | Helichrysum, Mediterranean Lavender, Jasmine
Base | Rich Soil, Oakmoss, Sandalwood, Patchouli  
The intoxicating fragrance of rich Tuscan Soil, with the unforgettable scent of yellow Helicrysum flowers, Wild Thyme and Italian Sun spiritually embraced in deep earthy notes of Oakmoss and Patchouli.
MADE IN LOS ANGELES
Sulfate-Free, Phthalates-Free, Paraben-Free, Cruelty-Free, and Non-Toxic.

SUGGESTED USE
Trim wick to 1/4 inch and burn until entire top surface is liquified.

70 Hours Burn Time
312g | 11oz
Lid/Coaster included.
Candle and box are pure MISSONI HOME materials, patterns and colors which are signature to the brand.
missoni candles
for the women who has everything and they wee wowed
Love this candle
Pretty and smells so good. As a point of reference my favorite candles include Lafco Great Room, Mason Louis Marie No. 04 Boi de Balencourt, Voluspa Suede Blanc, Diptyque Mimosa, and Le Feu De L'Eau Violet. If you like any of those I think you'll like this candle.
Gorgeous !
Makes an exquisite gift. Really lovely candle
So excited these amazing candles are BACK IN STOCK!!
There simply is no better candle on the market, period. The fragrance that it throws throughout a large room is breathtaking. Thank you, Ron for bringing them back!!!