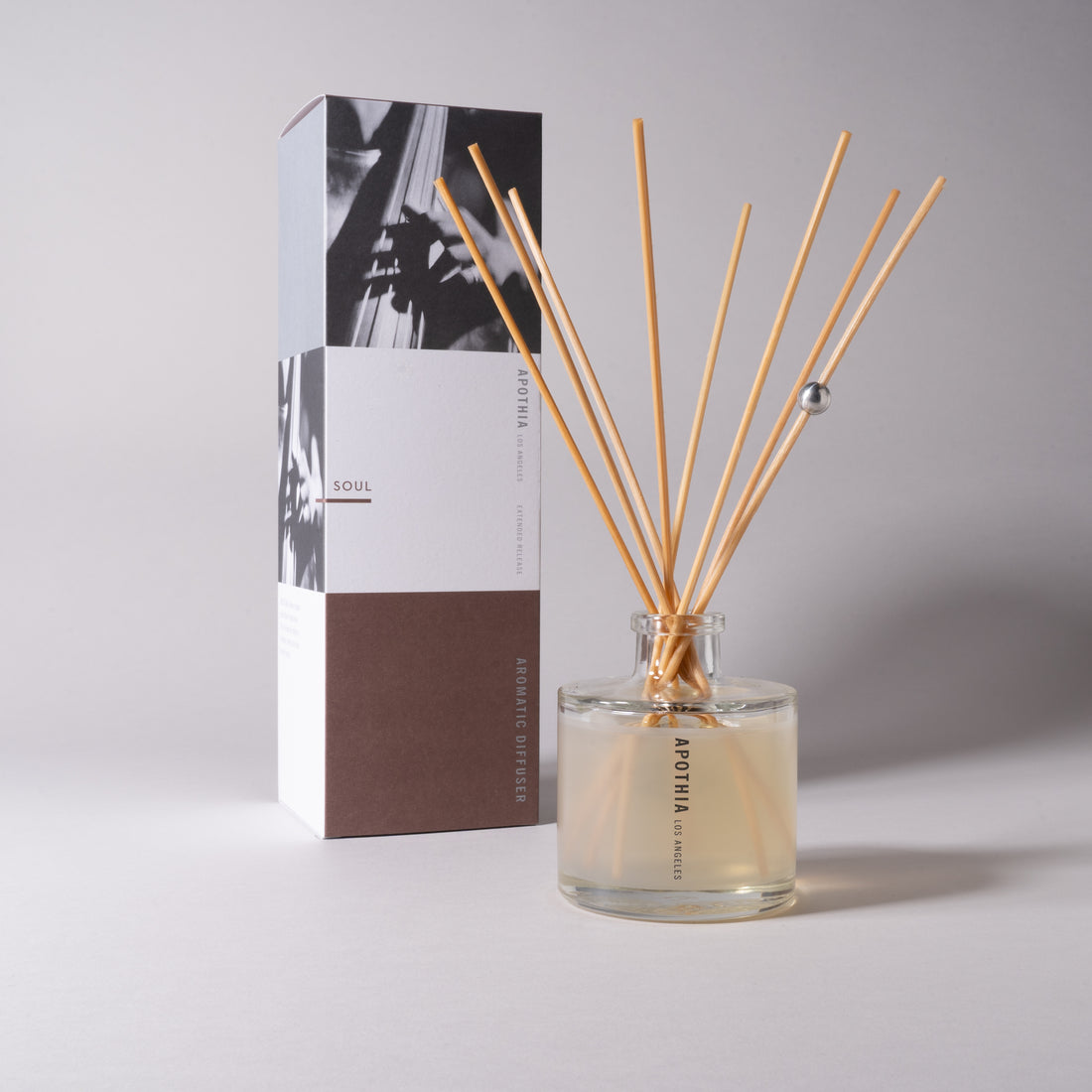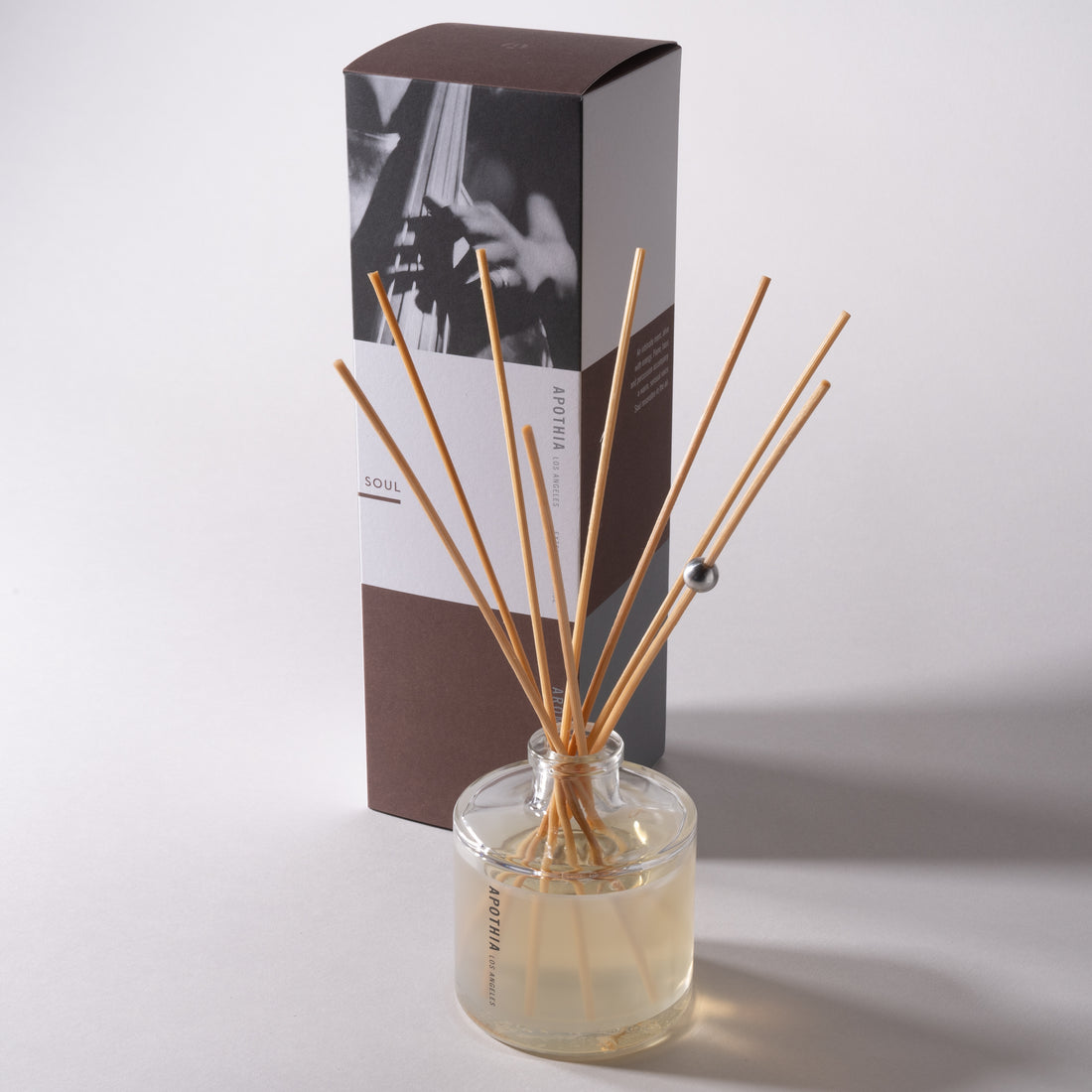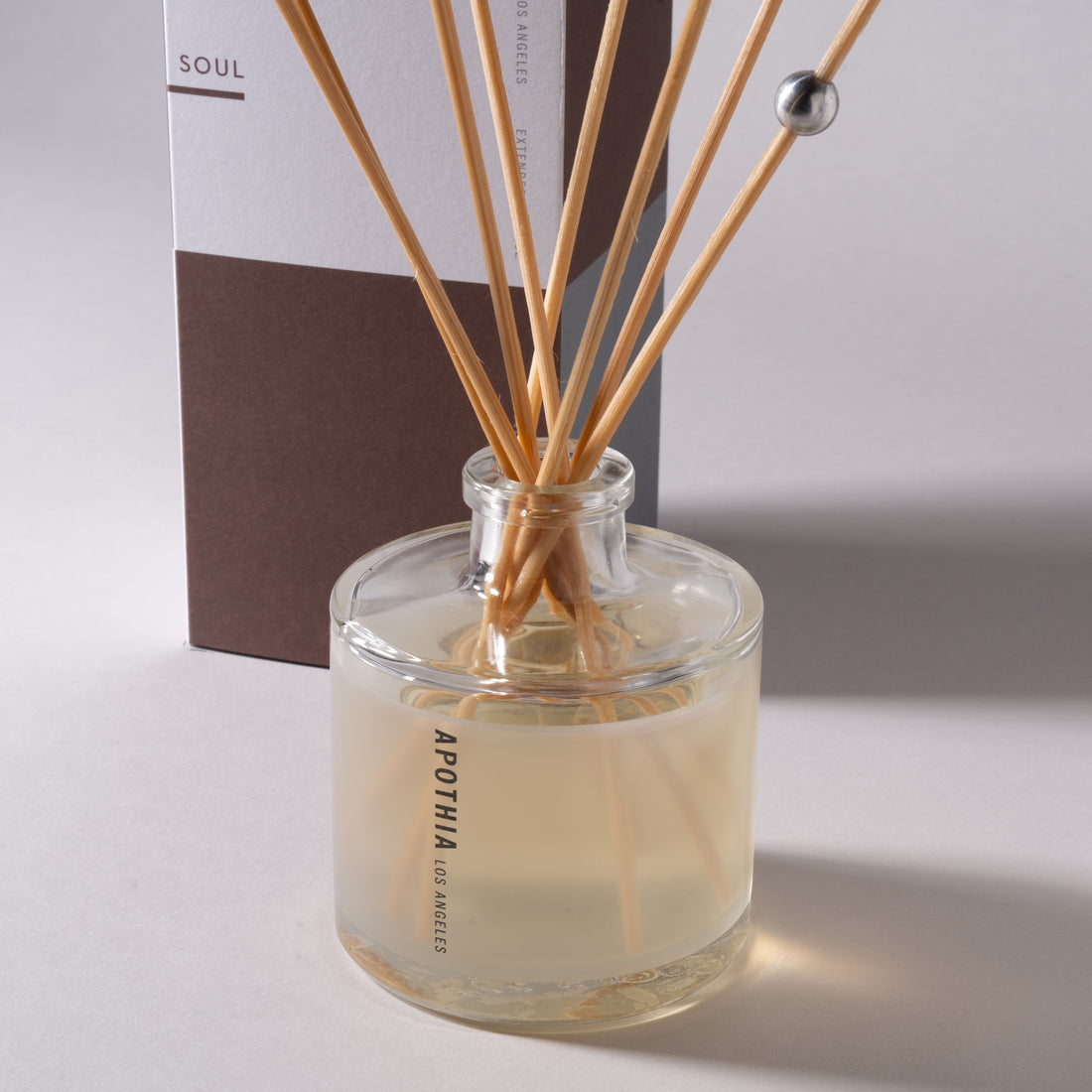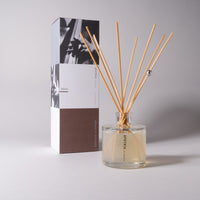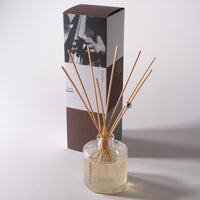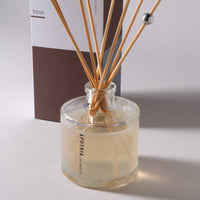 SOUL | Mahogany Wood x Bright Ginger | Diffuser
African Ginger, Rich Mahogany, Deep Tamboti Wood, Grains of Paradise.
An intimate room, alive with energy. Piano, bass and percussion accompany a warm, sensual voice. Soul resonates in the air.
MADE IN LOS ANGELES
Sulfate-Free, Phthalates-Free, Paraben-Free, Cruelty-Free, and Non-Toxic.

SUGGESTED USE
Remove stopper and insert sticks. Invert sticks to refresh.

9 – 12 Months of Diffusion
200ml | 6.8oz
A clean essential oil blend creating an aromatic experience that will elevate your home into an oasis for the senses.
Love it
Always have loved this smell! The diffuser I don't smell as much in a big room but in a small bathroom or small space you definitely smell it and it lasts forever!
Incredible welcoming scent that lasts
Our guests always comment on how well our home smells. We have used the Soul scent (diffusers, candles, and spray) for several years.
Smells So Good!
Scent fills the entire room. I just love it.