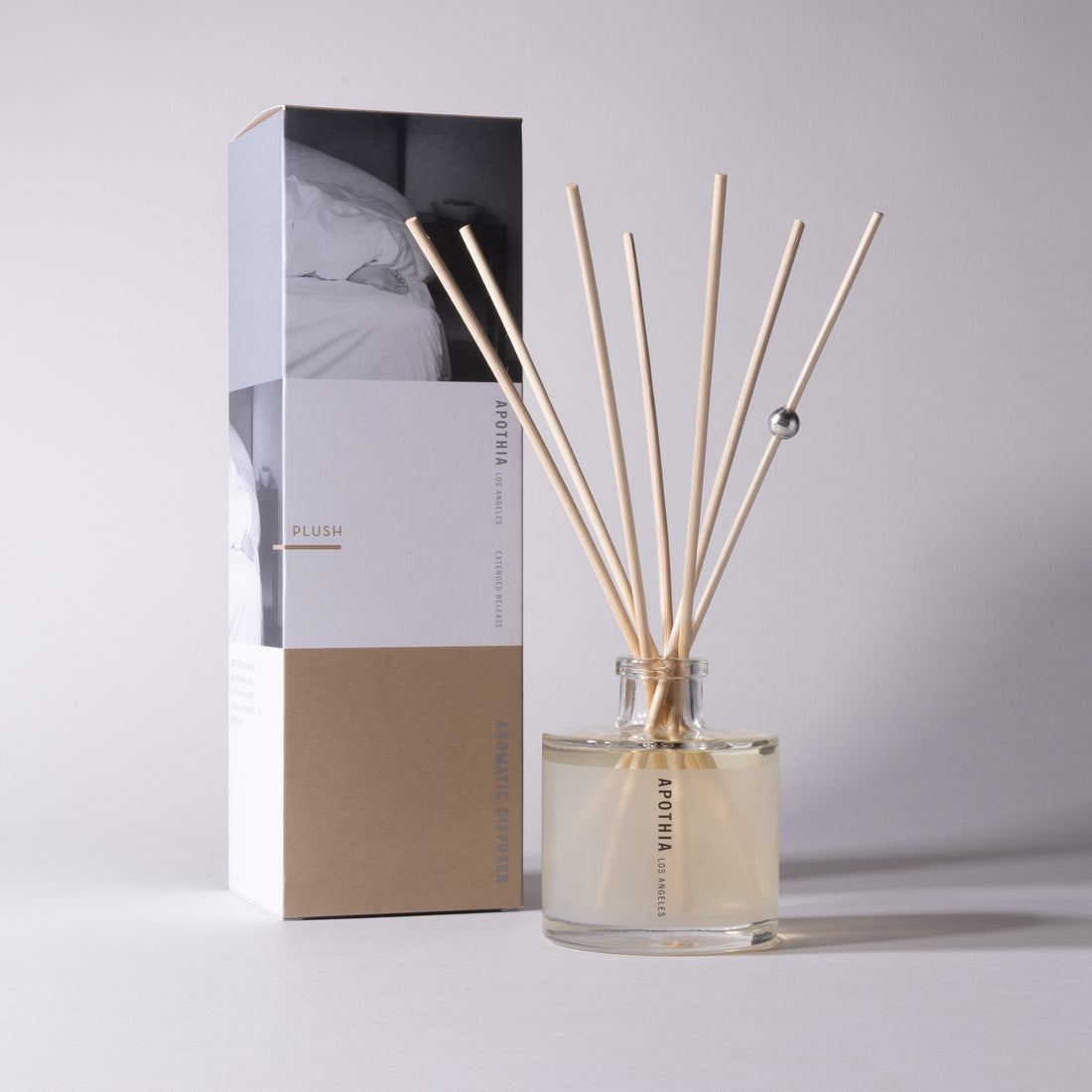 PLUSH | French Milled Soap x Mandarin | Diffuser
The scent of luxury, French-milled soap and Petitgrain with Bright Citrus notes of Mandarin, Lime and Pomelo.
Full service, crisp linens, deep baths, secret gardens, sleeping in. Do not disturb.
MADE IN LOS ANGELES
Sulfate-Free, Phthalates-Free, Paraben-Free, Cruelty-Free, Non-Toxic.

SUGGESTED USE
Remove stopper and insert sticks. Invert sticks to refresh.

9 – 12 Months of Diffusion
200ml | 6.8oz
Voted Interior Scent of the Year by the Fragrance Foundation!

A clean essential oil blend creating an aromatic experience that will elevate your home into an oasis for the senses.
subtle, "classy" scent
The products from this site are delightfully subtle and unique. Can't recommend them highly enough. I'm tired of Pottery Barn and couldn't believe it when I found this & it turned out to be better than I hoped.
Living the Plush Life!
Now when I walk in the door my living room always smells fresh and inviting. One of my favorite scents!!