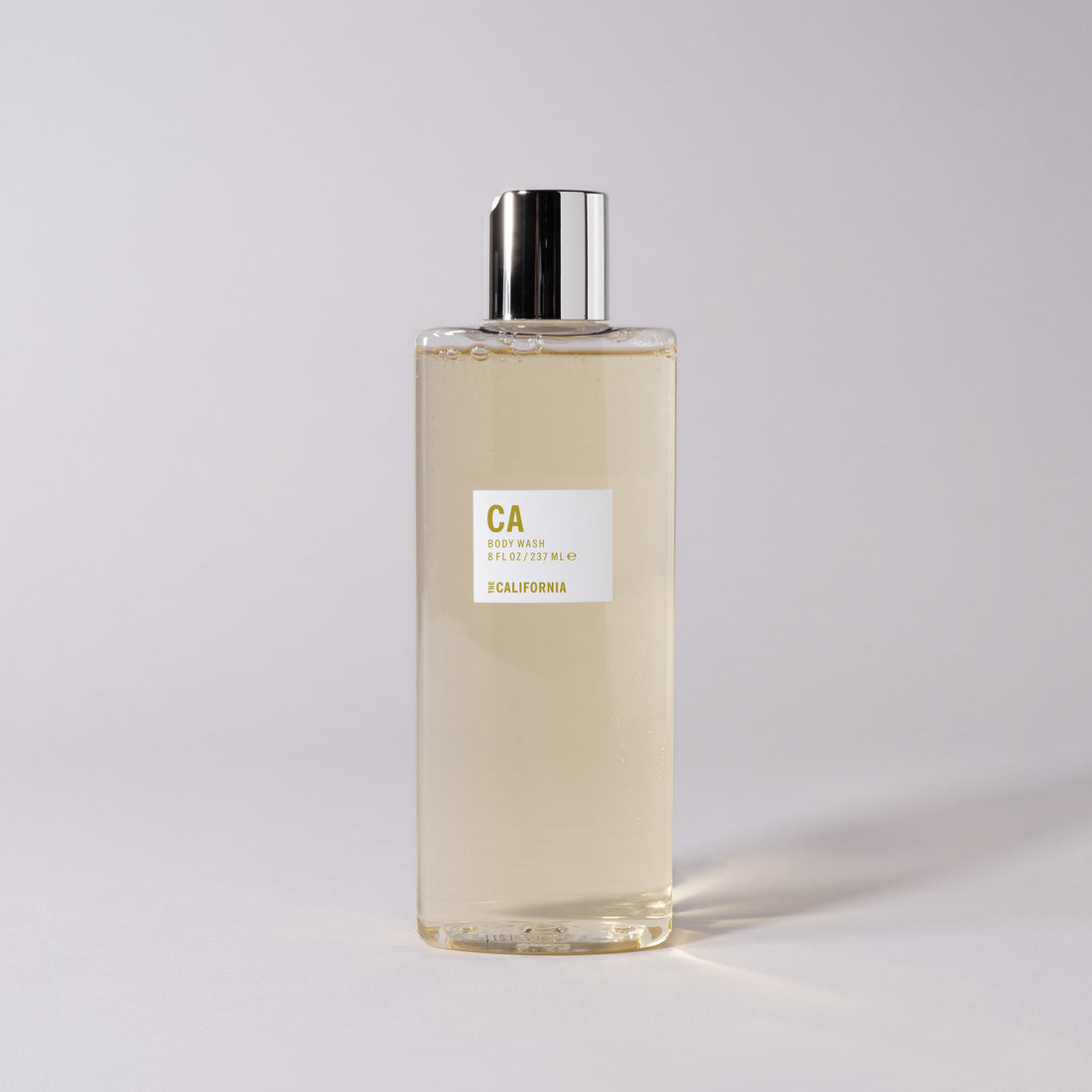 THE CALIFORNIA | EXOTIC WHITE FLOWERS X VIBRANT GREEN LEAVES | Wash
The fresh energy of citrus and vibrant green leaves brightens perfectly balanced exotic flowers, enhanced with deep seductive woods and provocative musk.
California holds the magic of the dream. The ocean breeze at sunset, the scent of someone loved. Beautiful memories are forever, as is The California.
MADE IN LOS ANGELES
Sulfate-Free, Phthalates-Free, Paraben-Free, Cruelty-Free, and Non-Toxic.

240ml | 8oz
A natural formulation derived from Apricot Kernel, Oat and Coconut Oil that leave your skin feeling clean, smooth and moisturized. Generously included sweet Almond Protein, Aloe Vera and Vitamin E to moisturize, emolliate and most of all soothe your skin.