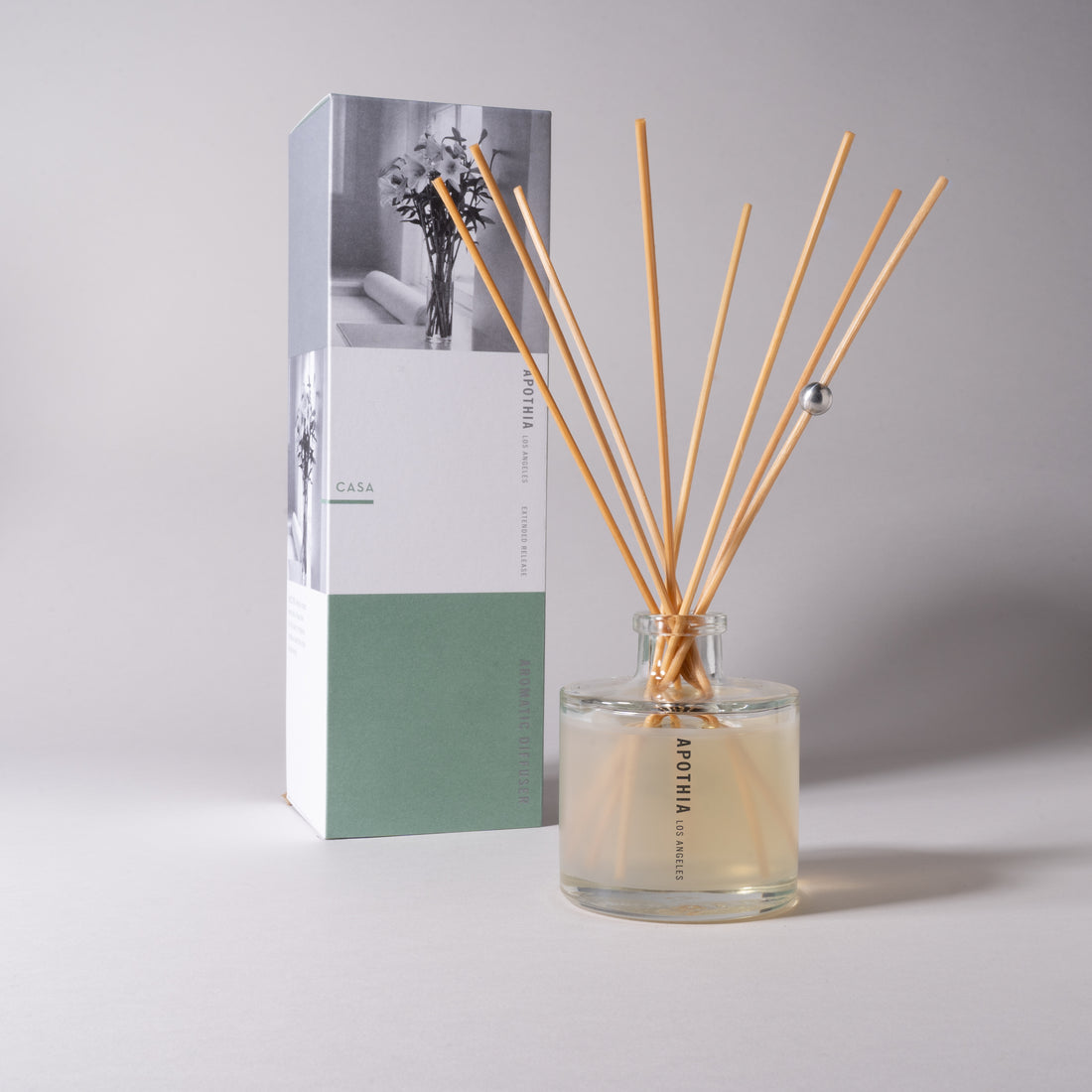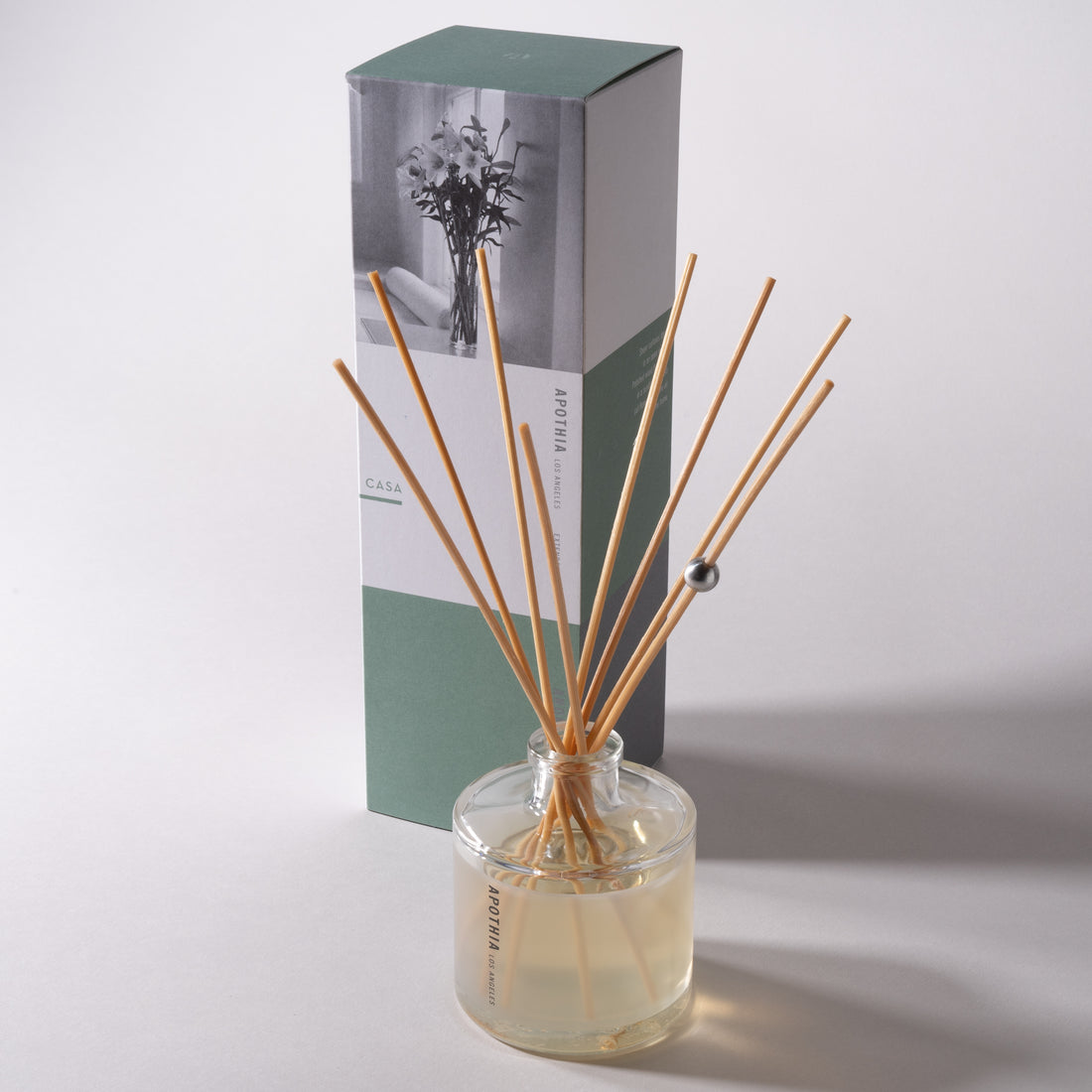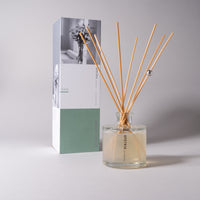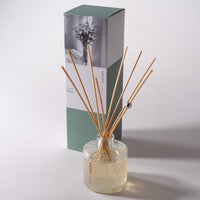 CASA | White Lillies x Fresh Air | Diffuser
Casablanca Lilies, Newly Cut Grass, Fresh Air.
Sheer curtains dance in an open window. Polished wood floors glow in a sunlit room. Fresh cut flowers scent the air. Welcome home.
MADE IN LOS ANGELES
Sulfate-Free, Phthalates-Free, Paraben-Free, Cruelty-Free, and Non-Toxic.

SUGGESTED USE
Remove stopper and insert sticks. Invert sticks to refresh.

9 – 12 Months of Diffusion
200ml | 6.8oz
A clean essential oil blend creating an aromatic experience that will elevate your home into an oasis for the senses.
Finally!!!!
I first discovered Casa back in 2007 and it's been out of stock since 2020. So happy it's back. Best Casablanca scent around, and it's perfect for the bathroom.
My favorite smell
Casa is a brilliant scent! It's fresh, light and not overpowering. I used to purchase the hand soap, but it hasn't been available for quite some time. The diffuser is the next best way to enjoy this fragrance. I highly recommend it!
Casa For A New Home
This makes such a nice housewarming gift. The fragrance is pleasant and uplifting, and like the other Apothia scents I've tried, not heavy. I bought it for a daughter's new apartment.